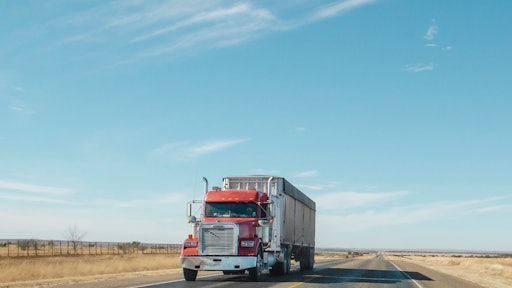 Plus.ai, a Silicon Valley startup, has completed the first commercial freight cross-country trip by an autonomous truck, traveling from Tulare, California to Quakertown, Pennsylvania for Land O'Lakes in just under three days.
A safety driver was aboard the autonomous vehicles, ready to take over if needed. A safety engineer also traveled along to observe the drive.
Mercury News reports that the company's systems use cameras, radar and lidar - laser-based technology to help vehicles determine distance - and handled the different terrains and weather conditions.
While the truck had scheduled breaks, it drove mostly autonomously. Mercury News reports that there were no disengagements or times when the self-driving system had to be suspended because of a problem.
"To be able to address this peak demand with a fuel- and cost-effective freight transport solution will be tremendously valuable to our business," said Yone Dewberry, the butter maker's chief supply officer, in a statement.