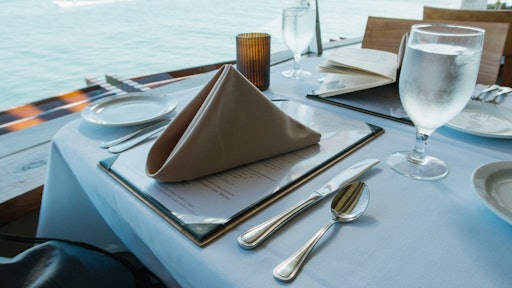 Pexels
The longstanding travel tradition of eating meals in a dining car is now being modernized - and millennials are to blame.
Amtrak is reinventing its dining service on long-distance travels, aiming to make dining options more flexible and contemporary, The Washington Post reports.
Starting this fall on the one-night routes east of the Mississippi River, Amtrak is doing away with the traditional onboard kitchen, switching to serving prepackaged meals and easing restrictions on the traditional serving times. The carrier says that the change is mainly driven by the desire to save money, but also attract a new generation of young drivers that are known to be on their phones and not talk with strangers at a communal table.
The Post reports that the change allows the railroad to cut costs associated with cooking aboard
The dining car isn't so much ending as it is getting revamped, Amtrak reassures.
"It is part of an evolution," Peter Wilander, who oversees Amtrak's customer experience, tells The Post. "The concept is to provide service the way our customers want rather than have everybody conform to one service delivery.
"Some people really like [the dining car] and view it as sort of a nostalgic train experience," Wilander said. "Some people, especially our new millennial customers, don't like it so much. They want more privacy, they don't want to feel uncomfortable sitting next to people" they don't know.
Changes will only been seen on Amtrak's one-night routes on the East Coast. The "flexible" dining service for sleeping car customers starts Oct. 1 on the Cardinal (New York-Chicago), City of New Orleans (Chicago-New Orleans), Crescent (New York- New Orleans) and Silver Meteor (New York-Miami).
With the change, travelers won't have to make reservations for meals during service hours. In addition, passengers in roommettes and bedrooms will also have the choice to have meals delivered to their rooms or use a new version of a dining car, open exclusively to them.
The new menu will offer a variety of prepackaged meals, such as red wine braised beef and chicken fettuccine. Amtrak reassures that the ingredients in the prepackaged meals will remain of high quality and that the process of preordering and preselecting meals will allow Amtrak to maintain tighter controls of inventory, resulting in $2 million in savings a year.