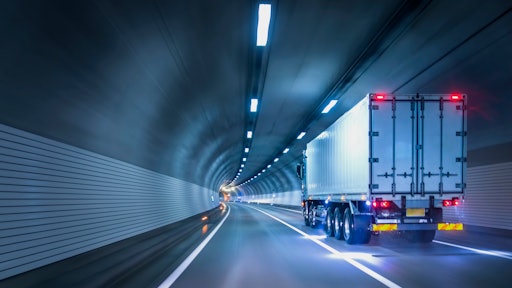 Getty Images
The Department of Transportation is looking to loosen regulations on how many hours truck drivers can spend on the road.
Currently, regulations limit long-haul truck drivers to 11 hours of driving withing a 14 hour on-duty time period. Drivers then must have had a 10 consecutive hours off duty before getting back on the road. The trucking industry have been fighting to relax the federal guidelines for since they were put into place early last year. If drivers violate the rules, they can be marked as "out of service," making the driver lose money, as well as the company.
New data shows that fatal motor vehicle accidents involving heavy-weight trucks have increased since the rules have been instated. The data, according to US News, shows 4.237 large truck fatal crashes in 2017 and 344,000 non fatal crashes that led to injuries - a 10 percent increase from the year prior. Meanwhile, 83 percent of fatal crashes occurred between 6 p.m. and 6 a.m., citing that drivers were either asleep or fatigued at the time of the crash. Though, driver fatigue is often underreported in police reports, which the industry recognizes as a major issue.
A spokesperson for the Federal Motor Carrier Safety Administration said in a statement to AP that the White House's Office of Management is reviewing the proposed changes that have yet to be made public.