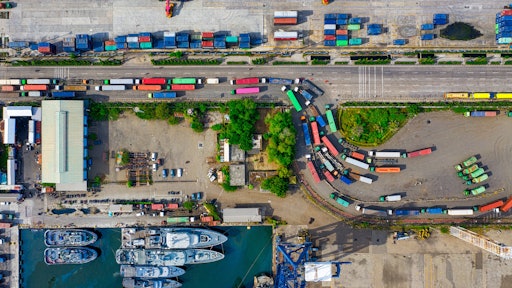 Pexels
A report from the investment rating agency, Moody's, claims that automated container terminals will offer "competitive advantages" and that more will be built in the next decade.
The report lists 48 terminals around the world that are fully or partially automated. In addition, there are 18 fully automated terminals, including the TraPac terminal in Los Angeles and Long Beach Container Terminal.
Automation has been a tense issue in the U.S. Recently, members of the International Longshore and Warehouse Union have pushed back at the Port of Los Angeles for moving forward with the decision to grant a permit to APM Terminals that allows the company to build the infrastructure that is needed for emerging technologies.
According to the report, labor accounts for more than half of the cost structure of conventional container terminals. Meanwhile, automated terminals have 40 percent to 70 percent lower labor requirements. Savings come from the elimination of jobs of terminal truck drivers, container handlers and clerks and supervisors.
Many ports are arguing, though, that automation provides a way to expand upwards without impairing productivity. For example, by converting to a semi-automated system at Norfolk International Terminal South, the Virginia Port Authority will increase capacity by 47 percent.