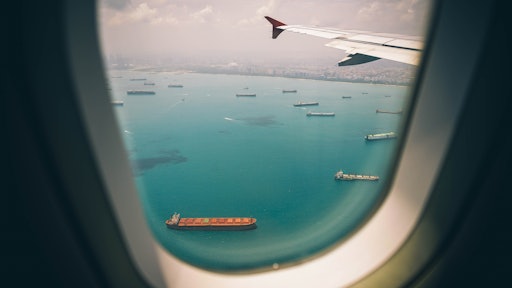 Photo by Fancycrave.com from Pexels
With Colombia shipping a wide variety of flowers to the United States, primarily using Colombian airlines, the capacity cuts to the U.S. in recent years could have been disastrous.
However, the use of ocean reefer containers to ship Colombian flowers has emerged as a viable alternative to air shipping, allowing the flowers to travel in a stable, unbroken end-to-end cold chain from farm to final destination. According to the Association of Colombian Flower Exporters, flowers shipped by air dropped slightly from 60,419 tons to 58,970 tons (-2.4 percent) from January to March 2018 compared to the same period in 2019, but ocean shipments of flowers jumped from 3,867 tons to 5,846 tons over that same time.
Traditionally, flowers were shipped by air to South Florida. However, by using ocean shipping combined with several different ports of entry, flower exporters can reduce overland transportation costs while getting shipments closer to consumer markets. For example, flowers are now being shipped to a variety of U.S. ports, including the Port of Philadelphia (PhilaPort), located near the New York metropolitan area.
In addition to reducing emissions from truck transportation and lowering the number of handoffs along the supply chain, ocean shipping via reefer container provides flowers with a consistent and optimized environment throughout the journey. On the contrary, flowers shipped to Florida by air are not transported in a refrigerated environment.
Sealand, a Maersk company, plays a key role in supporting Colombia's flower exporters. The ocean carrier's Remote Container Management solution monitors temperature, humidity, CO2 levels and the power status of the reefer container throughout the entire voyage, assuring the utmost cargo care for flowers and other time- and temperature-sensitive shipments.
Yenia Abadia, Sealand's Colombia commercial manager, notes that, "Increased visibility helps improve cold chain performance and a longer 'vase life' for floral exports."