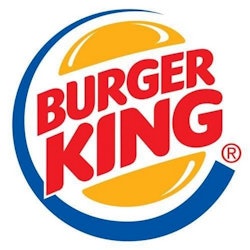 Being hungry (or hangry) while stuck in traffic is a feeling that most won't wish on their worst enemy. There are limited options when you're stuck in this situation, but Burger King is betting that some will be willing to get food delivered directly to their vehicle while their stuck in a jam.
The concept, known as "The Traffic Jam Whopper," can be utilized with an app developed by the chain and will allow drivers to order food directly to their car, where it is then delivered via motorcycle. The initiative is being rolled out in Mexico City following a one month pilot program.
"Mexico City has the worst traffic in the world (according to the latest TomTom Global Traffic index)," Gustavo Lauria, co-founder of the advertising agency We Belivers, which developed the vehicle delivery, tells the Press Herald. "People spend up to 5 hours in their daily commute — meaning they are not in their houses or offices to order delivery. This was an opportunity for Burger King to generate a new revenue out of those hungry drivers," Lauria added. "In fact, The Traffic Jam Whopper increased deliveries by 63 percent during the month of April in participating restaurants."
To make the traffic jam delivery process possible, Burger King's Mexico app activates the service after identifying congested areas in Mexico City during periods of high traffic, the Press Herald. The app will only accept orders if it determines that the driver will be locked in traffic for at least 30 minutes and are within a 1.8-mile radius of a Burger King restaurant.
Meanwhile, push notifications alert drivers when they've entered a deliver zone and company billboards were used to display information about the status of orders as well. The Press Herald reports that drivers are prompted to place their orders using hands-free voice command.