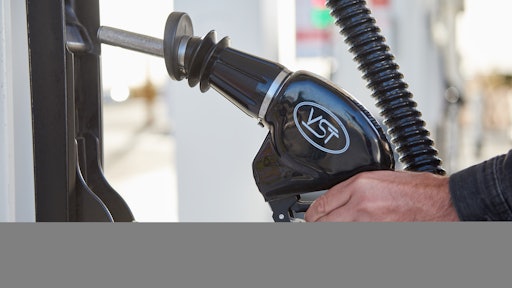 Verizon Connect
Verizon Connect is working with UTA, a leading fuel card management provider, to deliver simplified fuel transaction data through the Verizon Connect Reveal platform, helping fleet managers identify opportunities to reduce fuel costs and emissions.
The partnership will allow fleet managers to easily run reports that combine fuel and GPS data to help identify and attribute fuel transactions and activity to better manage fuel costs.
Key reports include:
● Fuel purchased: analyzes fuel transactions for each vehicle and identifies inefficiencies and opportunities for improvement
● Fuel efficiency: provides vehicle fuel consumption data and highlights driver behaviors that waste fuel
● Lost fuel: compares fuel transactions for each vehicle that identify whether a vehicle was at the transaction site and if excessive fuel was purchased
● Carbon footprint: calculates the carbon footprint of each vehicle, so businesses can take action to reduce environmental impacts
"Fuel is often the largest line item for a fleet-based company, and having insights into how fuel is being purchased and used becomes a mission-critical component of managing the bottom line," says Derek Bryan, EMEA vice president for Verizon Connect. "The UTA integration with the Verizon Connect REVEAL platform enables customers to better manage their fuel usage and costs by helping them identify inefficiencies and patterns of misuse."
In addition, the partnership also allows customers to have a greater level of transparency, value and service by allowing them to see how costs directly impact their better line. The integration will serve to better manage fuel spend and improve fleet operations.
Currently, the UTA integration with Verizon Connect Reveal is available in France, Germany and Poland.