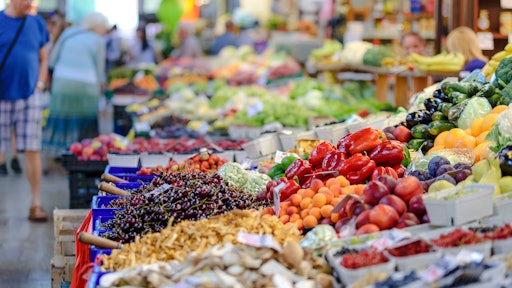 Pexels
Farm-to-table delivery service, GrubMarket, has raised an additional $25 million C1 round of funding. The investment was led by WI Harper Group and Digital Grace, with new investors Evolv Ventures, University Growth Fund, Arnacia International, CentreGold Capital and others.
To date, the startup has raised $89 million and is worth roughly $255 million, though it is operating on a $150 million annual run rate. As the company continues to be profitable, Tech Crunch reports that GrubMarket doesn't need any working capital and plans to use the $25 million to invest in technology and acquisitions.
Tech Crunch reports that the company has built its own SaaS platform to manage its accounts, CRM and suppliers. Similar to Amazon, GrubMarket is starting to offer its solution as a product to other food industry suppliers and vendors. Meanwhile, it is also making acquisitions in Los Angeles and San Diego, while working with farmers and wholesalers by connecting them to restaurants, schools and other organizations.
GrubMarket's popularity comes at a time when consumers are preferring organic and healthier dishes. With its producers, the company is able to meet that demand with benefits from both sides of the marketplace, Tech Crunch reports.
To read the full original article, please click here.