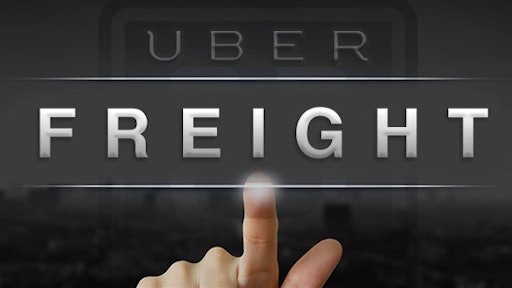 Uber Freight released a new feature that allows shippers to access real-time market rates for specific routes up to two weeks in advance.
The feature, Lane Explorer, is a part of Uber Freight for shippers and will give companies technological capabilities similar to those trucking firms have benefited from since the beginning. 
Since launching in May 2017, Uber Freight has repositioned itself as a networking platform to expand to food delivery, making it a major part of its business. Part of the appeal that Uber Freight has is that it has instant marketplace pricing, which is generated in real time based on conditions, such as driver availability and other freight specific variables, according to VentureBeat. 
With Lane Explorer, Uber Freight utilizes machine learning to assess these factors and generate rates in real time up to to two weeks in advance, VentureBeat reports. Lane Explorer calls up thousands of trucking companies every day to get up-to-date pricing on every route, and with more carriers joining the network, the more accurate predictive pricing will become. 
VentureBeat reports that the trucking industry generated $700 million in revenue last year, and Uber is now preparing to give smaller companies a leg up into pricing.