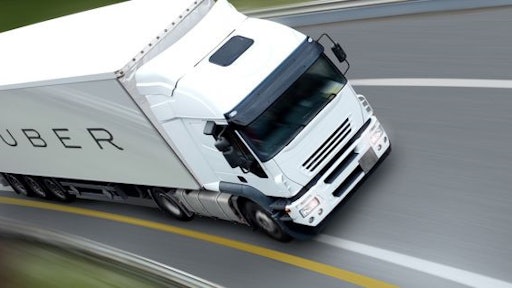 Despite shuttering its autonomous long-haul freight program, Uber is planning on doubling its investment in the Uber Freight unit over the next year.
Uber Freight will not longer be part of Uber's Advance Technologies Group and will be a stand alone company, DC Velocity reports. In addition, Uber will buy Otto Trucking, one of the two units that had been controlled by Otto. The unit will develop technology to support logistics services for companies like Uber Freight.
The restructuring shows the the positive aspects of the Uber Freight business and how Uber is prioritizing it.
DC Velocity reports that since opening last year, it has doubled its load volume every quarter. However, it has been reported that Uber Freight is only generating 3 percent gross margins on an annual revenue of $500 million.