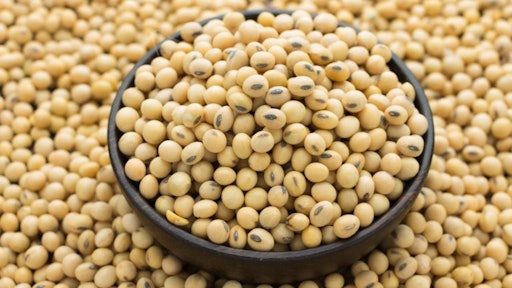 The anticipated bumper harvest of U.S. soybeans this fall amid a trade dispute with China presents an opportunity for growers to reach new international markets with containerized shipping.
This spring, farmers sowed more soybeans than corn for the first time in 35 years. Prices initially when China placed a 25 percent duty on imported U.S. soybeans, forcing the country to turn to other sources and having American Farmers store more of their harvest.
"This trade shift is occurring against the backdrop of a fall harvest that experts forecast to be record-setting in terms of production," says Eric Woodie, Illinois Soybean Association (ISA) Trade Analyst. "We see a major opportunity in containerized shipping of soybeans, which will open the door for American farmers to access new Asia-Pacific and European markets."
Containerized shipping offers several benefits for the U.S. soybean industry. It better meets the needs of customers who want to purchase smaller quantities, minimize their inventory investment, purchase soybeans with precise product attributes or seek fast turnaround of their orders to increase time-to-market and/or maintain quality. Containerized shipping can also benefit producers, cooperatives and small suppliers who cannot fulfill demand for large shipments via bulk vessels. By 2019, the global container market demand is projected to increase nearly 5 percent over just three years.
Illinois is the top soybean producing state and is well-positioned to capitalize on containerized shipping for international soybean export because of its access to empty ocean containers and a mature intermodal infrastructure. The ISA checkoff program sees a major opportunity for growers to take advantage of ocean containers now returning empty to export markets.