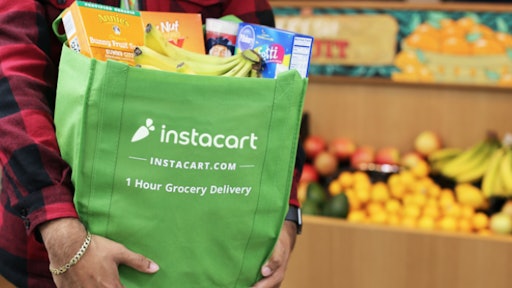 Investors are taking a bite out of food delivery companies, reportedly investing $3.5 billion in startups in 2018, according to Pitchbook data.
The Spoon reports that Instacart raised an additional $600 million this month on top of the $350 million it raised in the first half of the year. Meanwhile, DoorDash has raised $785 million this year, and Postmates raised $300 million in September.
It is unclear how Pitchbook defines a food delivery startup, however. The investments also don't take into consideration the money that is being shelled out to existing delivery and grocery players like Uber Eats who is expected to reach 70 percent of the U.S. population, and Walmart who is building its own delivery service. Also, the numbers don't include delivery-related investments that occur in Europe, where nearly $7.5 billion has been invested in food delivery startups since 2013.
Investors eyes aren't bigger than their stomachs as the convenience of having a hot meal delivered to you is only going to continue to grow. Convenience is not a trend.