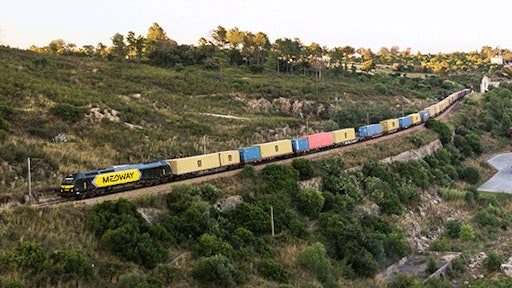 Mediterranean Shipping Company (MSC) has launched a new freight rail service to connect Spanish agricultural producers and other exporters to international markets.
The new service runs will improve links between Seville and Cordoba, Spain and destinations in the Mediterranean, the Middle East and the Far East, beginning in October 2018. It is expected to run at least twice a week from both Seville's inland maritime port–Puerto de Sevilla–and Cordoba's cargo rail terminal and the Port of Valencia, a major hub port in the Mediterranean.
MSC's new rail service will provide better connectivity and improved transit times for exporters in various southern regions of Spain, for example shippers of olive oil.
In addition, it complements MSC's rail service between Seville and Sines, Portugal, which was launched earlier this year and has already benefited Iberian shippers seeking better, faster access to market for their produce and goods.