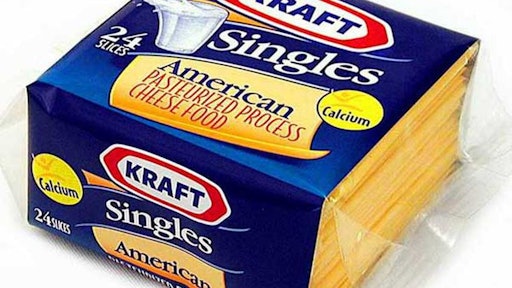 American cheese is melting away as food outlets are replacing the product with fancier cheeses.
Switching to higher-end cheese has brought on higher sales for restaurants, leaving American cheese to be something not sought after.
Millennials are, once again, being blamed for the cheese not being used as they consume healthier options. Bloomberg reports that sales of processed cheese is expected to drop 1.6 percent this year, making it the fourth straight year of declines.
The decline of consumption of American cheese has been happening for some time now as barrels of cheddar, which is used to make American cheese, is selling at a discount to 40-pound cheddar blocks, Bloomberg reports. Producers aren't looking to make American cheese from the barrels anymore; they are looking for whey, the byproduct of cheese, to make protein shakes.
Bloomberg reports that the decline of American cheese is evident in the manufacturing landscape. The publication reports that between 2000 and 2017 the number of U.S. cheese factories increased 40 percent, but growth is from small, specialty cheesemakers. Meanwhile, prices for processed American cheese have also slipped below $4 a pound for the first time since 2011.
While 40 percent of U.S. households buy Kraft Singles, overall sales are flat, Bloomberg reports. The company is looking for ways to get the product into more homes by offering qualities that more natural cheeses can't offer, such as melting.
The cheese still has love in some restaurants, though. Trendy restaurants are putting the cheese on their menu to bring a nostalgic feel to their foods.