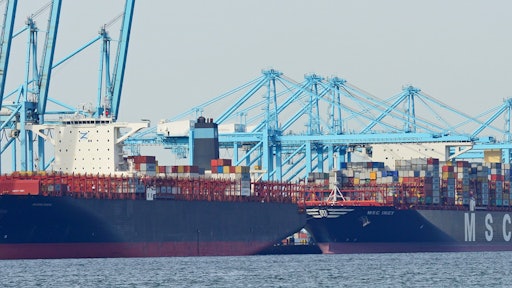 Maersk Line and MSC will launch a new Asia-Europe and Asia-Mediterranean network in May that will reduce port calls by 17. Maersk Line said it is taking the step to reduce the number of calls as a way of maintaining a better schedule for reliability.
"Changes introduced by Maersk Line will address these challenges by significantly improving buffers in schedules, making it easier to accommodate potential disruptions and thus minimising the impact on service delivery," the company said.
Reliability would be enhanced by reducing duplicate port calls and "allocating more buffer time around hub ports," which will help reduce the port calls. Maersk said that the revised netowork would allow it to better balance available capacity across markets.
To read the full original article, please click here.