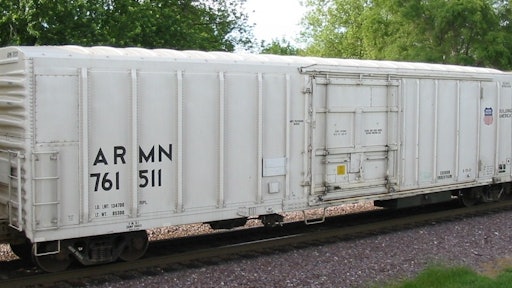 Intermodal and rail shipments of fresh produce is expected to increase in the remainder of the year as rising fuel costs and truck rates cause companies to look at other modes of transportation to move products.
The Packer reports that rising fuel prices and the tight trucking market is making refrigerated shipments by intermodal and rail more competitive. In 2017, refrigerated facilities and technology increased the long-haul capacity for shipping produce by intermodal and rail.
By the end of 2017, fuel prices were $2.87 per gallon, The Packer reports, and the average price for diesel in the US was $3.22 a gallon.
The US Energy Information Administration reports that rising diesel prices makes trucking less of an option to intermodal because diesel makes up a higher percentage of the variable costs associated with truck operating costs.
Rising fuel prices is good news for the rail industry since more companies are utilizing their services.
According to The Packer, the rail industry saw a decrease of 42 percent when it came to moving produce between 2012 and 2017. The demise of Cold Train cut the availability of intermodal and rail service for fresh produce. However, Union Pacific's acquisition of Railex LLC's refrigerated railcar and cold storage distribution facilities could provide more service.
The Packer reports that intermodal shipments of lettuce was up 28 percent and potatoes saw an increase of 5 percent in 2017. However, shipments of lemons dropped 50 percent.
Despite trucks being the more economical option, shippers see improvements in the intermodal cold chain to be a possibility, especially for long-haul routes.