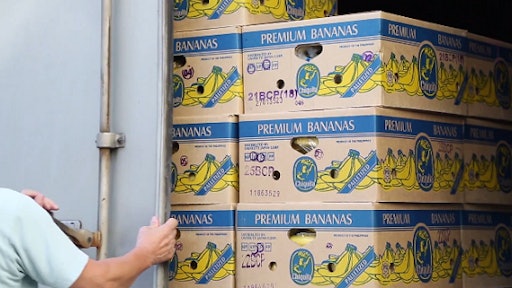 Chiquita ordered 2,500 Star Cool Integrated containers from Maersk Container Industry to ensure its fruit retains freshness during shipping.
One thousand integrated containers will be equipped with MCI's Star Cool Controlled Atmosphere (CA) system which helps preserve the freshness of Chiquita's bananas during shipment.
Star Cool CA ensures an extended transportation window of up to 45 days by controlling the ripening. The arrival of produce will also be in perfect condition for a prolonged shelf life.
Maersk's reefers will transport the bananas over long distances in its airtight integrated container design stops the fruit from ripening.
Shippers will be able to monitor the balance of the atmosphere inside the container and control the amount of carbon dioxide, oxygen and nitrogen.
Chiquita stays fresh with 2500 energy-efficient reefer containers from Maersk Container Industry from Maersk Container Industry (MCI) on Vimeo.
To read the full original article, please click here.