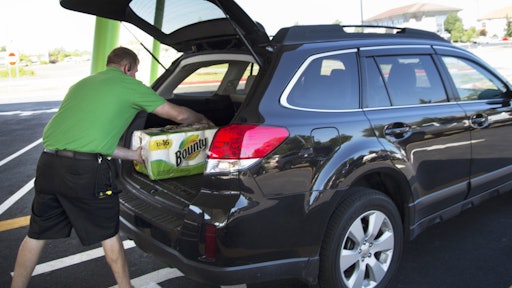 Walmart is quietly growing its online grocery pilot, rolling out the service in two more urban markets this week.
If you live in Dallas or Orlando, Florida, you will now be able to order your groceries on Walmart.com and have them delivered to your house via Uber, the big-box retailer announced Monday.
Until now, the pilot service with Uber had been available in Phoenix and Tampa, Florida. Wal-Mart also has been running its own grocery delivery service in Denver and San Jose, California.
To continue reading the full article, please click here.