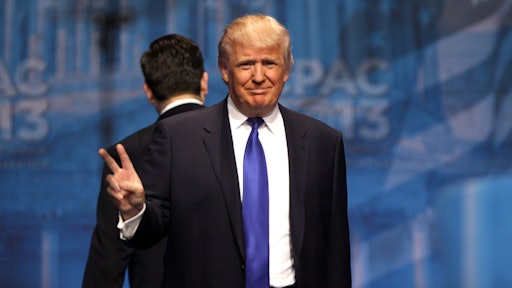 Repairing the nation's crumbling roads and bridges was supposed to be an area ripe for bipartisan compromise between congressional Democrats and President Donald Trump. Instead, Democrats are panning Trump's proposed $1 trillion overhaul, and even Republicans are balking at some aspects of the emerging plan.
The White House's self-proclaimed "Infrastructure Week" began with Trump appearing Monday with aviation officials and some prominent GOP lawmakers to announce plans to privatize the nation's air traffic control system and separate operations from the Federal Aviation Administration.
But the proposal quickly drew bipartisan opposition, and there were few signs it would get far on Capitol Hill.
To read the full original article, please click here.