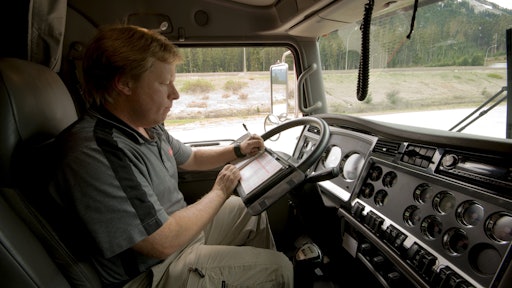 Truckers will not be getting any relief from the 30-minute rest break requirement following the Federal Motor Carrier Safety Administration (FMCSA) denial of a petition to change the rule, according to Land Line, a publication of the Owner-Operator Independent Drivers Association (OOIDA).
The Commercial Vehicle Safety Alliance, a national association of commercial motor vehicle enforcement officials, petitioned FMCSA in November 2015 to drop the mandatory 30-minute rest break.

The CVSA petition noted roadside law enforcement officers and inspectors have no way to know for sure that truckers are actually not working during the 30-minute rest break. Along with not having any way to verify the legitimacy of the rest break, enforcement is also complicated by the exemptions to the rest break FMCSA has granted to select segments of the trucking industry, according to CVSA.

FMCSA denied the petition on Aug. 18, stating that neither scientific studies nor roadside inspection data from 2013 through 2015 supported CVSA's contention that the safety benefits of the roadside inspection were questionable or that enforcement is particularly difficult.

To read more, click here.