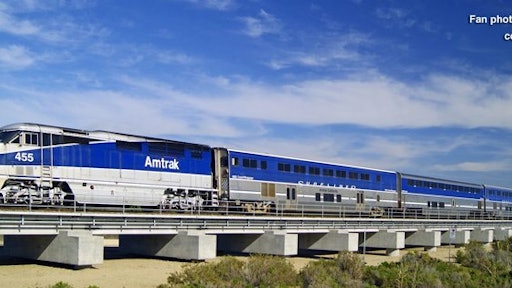 Which train should go first—an Amtrak passenger train or a cargo train? That's the question federal regulators are trying to resolve, according to The Wall Street Journal.
For more than 40 years, Amtrak says it has had the right to go first under law, meaning freight railroads have to pull over their trains whenever possible to let a passenger train pass or hold their trains in a station to prioritize an Amtrak departure, except in emergencies. Freight railroads want that to change, but Amtrak, whose long-haul national trains are chronically late, is fighting it.
The decision is in the hands of the U.S. Surface Transportation Board, a federal agency that regulates railroads. In December, the board said it is reviewing the existing rule and signaled that it is open to changing the current state of play. A final decision is expected in the coming weeks.
A spokesman said the board is examining the positions of parties who weighed in following the close of the commentary period in March, with no set timeline for releasing its findings.
The Association of American Railroads, which represents the major freight carriers, called on the regulator to "reject Amtrak's attempt to radically transform operating practices through an erroneous interpretation of the preference statute" in a filing.
To read more, click here.
Editor's Insight: The rail carriers face a tough balancing act. When Amtrak was created in 1970, the carriers agreed to give Amtrak priority on the tracks in exchange for not having to provide passenger service. The rail market has suffered from the oil industry's decline, placing more pressure on rail carriers to provide on-time service.
A federal court ruled last month that parts of the 2008 Passenger Rail Investment and Improvement Act infringes on the rights of private freight carriers, according to Reuters. The court said Amtrak, a government entity, wields considerable advantage in its competitive battle for scarce track. The court ruled against a provision giving the Surface Transportation Board to appoint an arbitrator if the two sides disagree on performance metrics.
The carriers own the tracks and they have objected to Amtrak's regulatory role since they can be responsible for damages if Amtrak trains don't meet performance targets. 5-24-16 By Elliot Maras