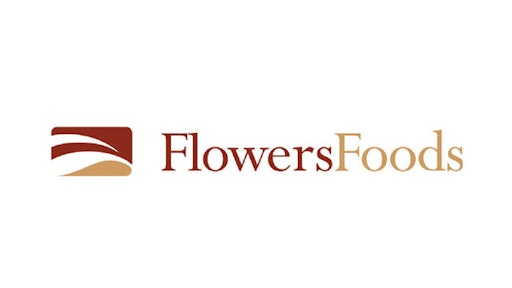 Flowers Foods Inc., the bakery that owns Wonder Bread, Nature's Own and Tastykake brands, is being sued in more than a dozen states by truck drivers who claim they were improperly classified as independent contractors, according to The Wall Street Journal.
The lawsuits allege the company violated the federal Fair Labor Standards Act by classifying drivers on its delivery routes as contractors. The suits seek payment for overtime, employee benefits and other compensation. One of the earliest suits, brought in North Carolina in 2012, was granted class-action status in March, after which 15 more were filed in other states. The most recent suit was brought on Thursday in Texas, bringing the total to 18.
If the company loses in court, Flowers would likely need to buy back drivers' routes and trucks, said Tim Ramey, an analyst with Pivotal Research Group. However, it could be years before the cases are resolved, other analysts say. Any ruling against Flowers would likely also affect its competitors, many of which also rely on independent drivers, said Eric Katzman, an analyst with Deutsche Bank.
The lawsuits come as independent drivers in various sectors have successfully challenged their status in courts around the country. Last year, FedEx Corp. agreed to pay $228 million in a settlement with thousands of its California drivers after the 9th U.S. Circuit Court of Appeals ruled they had been misclassified as independent contractors. Ride-hailing services Uber Technologies Inc. and Lyft Inc. have face similar claims from drivers
Several trucking companies operating at the ports of Los Angeles and Long Beach—including, most recently, three subsidiaries of XPO Logistics Inc. —are engaged in similar litigation with independent-operator drivers.
To read more, click here.
Editors Insight: Given the nation's driver shortage, which most shippers and carriers cite as the main business threat they face, these types of driver grievances should not be happening. The transportation industry is in a position to offer outstanding job opportunities, providing that employment includes attractive compensation.
Fighting lawsuits is very expensive and it drains funds that could otherwise be used to invest in productive employee compensation packages. Given the fact that the labor pool will continue to contract as baby boomers retire, the transportation industry should be doing its best to encourage people to want to be drivers.
Serious companies won't be waiting to learn the outcome of these lawsuits; they'll be busy working to better motivate their drivers. 2-1-16 By Elliot Maras