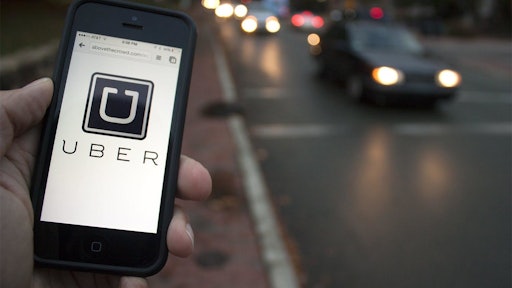 A U.S. appeals court on Wednesday shifted most of a lawsuit challenging background checks performed by Uber Technologies Inc. on its drivers to arbitration, a ruling likely to affect a larger case over whether they should be considered employees or independent contractors, according to Reuters.
The 9th U.S. Circuit Court of Appeals in San Francisco, Calif. said agreements signed by the two former drivers who filed a proposed class action lawsuit over background checks "clearly and unmistakably" required a private arbitrator, not a federal judge, to decide whether the claims should be kept out of court.
The decision could also limit the scope of a separate class action that had involved 385,000 drivers in California and Massachusetts. Those drivers said they were employees entitled to reimbursement for expenses like gas and vehicle maintenance.
An Uber appeal of class certification in the expenses case is currently pending. However, the appeals court's decision to uphold the arbitration agreements in the background check case will probably mean that only the drivers who opted out of them, a fraction of the 385,000-member class, can pursue the expense reimbursement claims.
"This decision is not good for the class," said Shannon Liss-Riordan, a lawyer representing drivers in the expenses lawsuit.
Uber lawyer Theodore Boutrous applauded the decision. "Arbitration is a fair, speedy and less costly alternative to class-action litigation," he said in a statement.
Uber had agreed to pay up to $100 million to settle the expense reimbursement lawsuit. However, a federal judge in San Francisco last month rejected the proposed deal, saying it would have shortchanged the drivers and the state of California, which could receive millions of dollars in penalties if the plaintiffs prevail at trial.
It is unclear how the appeals court ruling on Wednesday will affect future settlement negotiations.
To read more, click here.