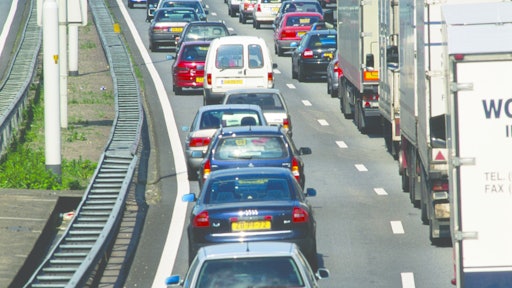 The Senate on Wednesday approved a measure to extend federal transportation funding for three weeks, sending the bill to President Obama, according to The Hill.
The bill would extend federal transportation spending until Nov. 20 and prevent a shutdown in funding on Thursday, when the current authority expires.
The Senate approved the measure by voice vote a day after it was sent over from the House.
Obama has railed against short-term transportation funding patches in the past, but is expected to sign the bill to prevent an interruption in the nation's road funding ahead of the busy holiday travel season.
Lawmakers in both chambers have said the temporary patch will provide time for them to finish work on a long-sought multiyear highway funding bill.
"This three-week extension will allow the House and Senate to go conference on our bipartisan long-term bill and get that signed into law before Nov. 20," Senate Majority Leader Mitch McConnell (R-Ky.) said moments before the quick vote on Wednesday.
The Senate has already passed a six-year highway bill in July, but the measure only includes three years' worth of guaranteed funding.
The House, meanwhile, has worked on a six-year, $325 billion transportation bill that similarly contains only three years of guaranteed funding. The House would cut off the nation's infrastructure spending in three years if Congress does not come up with a way to pay for the rest of the spending.
To read more, click HERE.