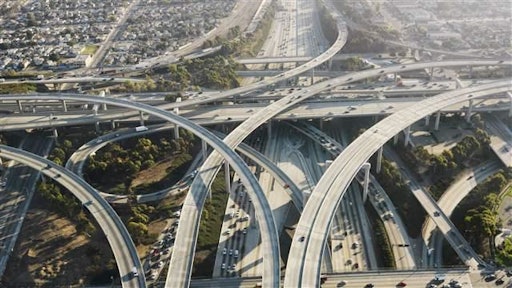 Lawmakers are expected to unveil a compromise highway bill today in an attempt to prevent a highway-funding shutdown, with federal transportation spending currently set to expire on Dec. 4, according to The Hill.
Lawmakers are scrambling to finish negotiations on a bicameral multiyear transportation funding bill to provide enough time for both chambers to consider a deal by Friday to prevent an infrastructure spending interruption.
GOP aides in the House said an announcement of such an agreement is likely to take place on Tuesday afternoon.
The Department of Transportation has warned that it will have to stop making payments to state and local governments for infrastructure projects if Congress does not reach an agreement on at least another temporary road funding extension.
The multi-year highway bill that lawmakers are driving to finish work on would be the first transportation funding legislation to last longer than two years since 2005.
The talks began after the House passed a bill to spend up to $325 billion on transportation projects over the next six years.
But that approach differs from a six-year bill approved by the Senate over the summer. House lawmakers had rejected the Senate bill, which authorizes funding for six years but only pays for three years of spending.
To read more, click HERE.