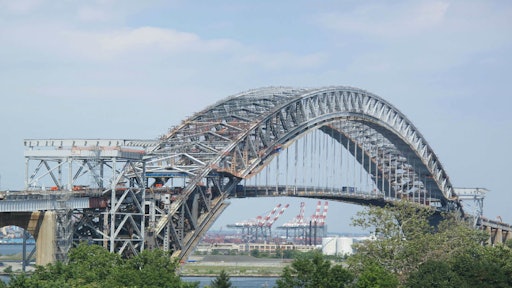 With the long anticipated expansion of the Panama Canal now 93 percent complete according to the Panama Canal Authority, logistics operations up and down the East Coast of the U.S. are finally getting closer to seeing this "game-changing" event become reality, according to an article in the September Food Logistics.
Business has already been brisk in 2015 at many Northeastern ports along the Atlantic, mainly due to the labor issues at West Coast ports. The re-opening of an expanded Panama Canal in early 2016 could tip even more market share to the East Coast and allow it to hold onto its recent record-setting volumes.
According to Edina, Minn.-based import/export data provider Zepol, total imports along the East Coast has increased by 15 percent through June of 2015 when compared to 2014. Recent research by The Boston Consulting Group and Eden Prairie, Minn.-based 3PL provider C.H. Robinson also has predicted that up to 10 percent of container traffic could shift to the East Coast following the expansion of the Canal by the year 2020. Hence, there is plenty of reason for logistics operators in the Northeast to be excited.
While there's little doubt that the shift in container traffic from China and East Asia will soon be reaching the shores along the East Coast, there is a little uncertainty on whether the transportation infrastructure in the Northeast will be able to handle the increase cargo demands.
To read the entire article. click HERE.