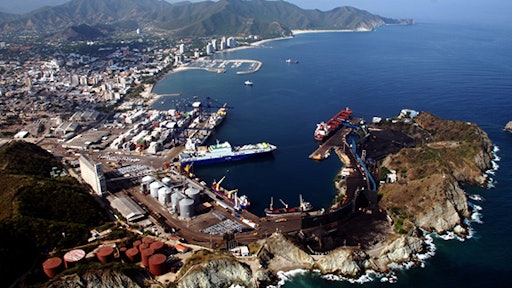 SC Line has launched a new shipping service from Port Everglades, Fla., and Cuba, according to Seatrade, a maritime news source. The move follows a relaxing of sanctions earlier this month that means cargo and cruise vessels no longer require a special license to ply between U.S. and Cuba.
On Sept. 20, the SC Line vessel Caroline Russ berthed at Mariel in Cuba. It was the first call on a new service every 14 days linking Port Everglades, Fla. with Mariel and Santiago de Cuba.
"This new service offered by SC Line is the evident proof of the successful efforts that both Governments have been doing for the last months," SC Line said.
http://www.seatrade-maritime.com/news/americas/sc-line-launches-historic-service-linking-us-and-cuba.html
Editors Insight: This shipping service marks a positive development for U.S. food exporters. The U.S. has missed out on winning a share of the estimated $2 billion Cuban agriculture imports business on account of a trade embargo. There has been a relaxing of sanctions, but the embargo remains in effect.
A lot of trade is at stake here. According to the September Food Logistics, U.S. agriculture exports to Cuba for the first quarter of the current year are $83 million, roughly half of what they were in last year's first quarter.
No one knows how long it will take for the two countries to agree on terms to end the embargo. Both countries have to recognize there is a major opportunity at stake for both. 9-25-15 By Elliot Maras