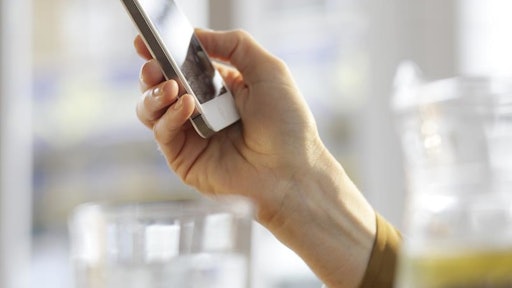 Restaurants have delivered food to people's homes for decades, but now the sector is being disrupted by a raft of technology startups removing pain points for consumers and vendors, according to Bloomberg. Investors believe the category will spawn a number of billion dollar companies in Europe, described as "unicorns."
"It's driven by a convergence of trends: convenience, increased penetration of smartphones, recession-learned frugal habits (as it's often cheaper than eating out), the home becoming more of a center for entertainment (again driven by the recession) and increased availability," explains Euromonitor's Head of Strategic, Economic and Consumer Insight Sarah Boumphrey, who adds that apps have spurred growth in the sector.
One of the early pioneers was Danish startup Just Eat, launched in 2001 and which debuted on the London Stock Exchange 16 months ago. The web-based service offers menu aggregation and a secure online ordering and payment system to restaurants so they don't have to invest in their own web systems. The model is echoed by other companies such as Dutch-founded TakeAway.com and Berlin-based Delivery Hero.
"These companies are still growing quickly because they have solved big headaches experienced by independent restaurants," explains Alessandro Casartelli, vice president at tech-focused investment bank GP Bullhound.
Even so, once the orders are processed through these companies, however, it's back to the old model: the restaurant still needs to hire someone to physically take the food to the customer.
A new wave of companies are taking this pain point away, integrating vertically into operations. "They are finally able to manage the logistics more efficiently, whereas before it was just ordering," Casartelli says.
Deliveroo, which last month raised $70 million in a funding round led by Index Ventures and Greenoaks Capital, lets customers order from high-end restaurants that don't have their own delivery service, for a delivery fee of 2.5 pounds ($4). Restaurants that use Deliveroo can see sales rise as much as 30 percent, according to Index Ventures.
To read more, click HERE.