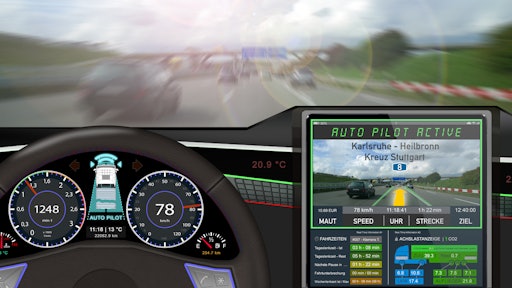 fotohansel - stock.adobe.com
LogiNext launched Fleet Tracking, designed to offer real-time alerts for any anomalies or deviations and share visibility on transport fleet performance through multiple indicators tracked in real-time.
"LogiNext's Fleet Tracking functionality can help identify and address various challenges faced by the logistics industry. We have seen interest from our existing enterprise customers on adopting this functionality for varied use cases, including temperature tracking for cold chain deliveries, enhanced security management of their critical long haul deliveries, and many more. We are working toward creating impactful outcomes from this technology, as a part of our vision to make the industry safer and efficient," says Dhaval Thanki, VP, APAC & MEA, LogiNext.
From LogiNext:
LogiNext

Fleet Tracking is built with data mapping and data analytics services, bridging the gap between technology and trucking. This makes it possible to track end-to-end long-haul movement via a single platform.

Enterprises can now track vehicle data tracking points like GPS location, fuel consumption, updates on truck movement, the temperature of holds and more.

LogiNext

offers a set of proactive alerts that promises enhanced visibility and proactive risk mitigation for long-haul fleet operations via one control panel.

With features like tracking vehicle location, harsh braking, speed, driver seatbelt status and door open status, the software would provide alerts to notify central teams of any deviations, delays or anomalies in fleet movement. The temperature sensor data tracking would help healthcare and food cargo carriers to ensure that the high-value cargo maintains its integrity during the long-haul fleet movement.