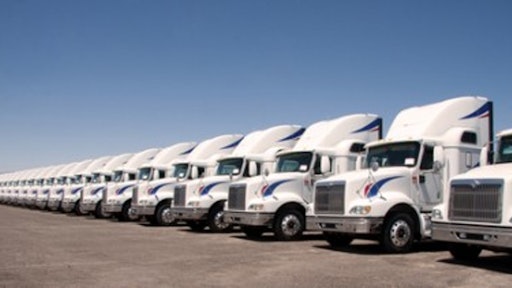 Getty Images
Fleet Enable launched Capacity Optimization, an artificial intelligence (AI) tool that loads final-mile delivery trucks to eliminate shipment failures. The software calculates cargo size and truck capacity, then dictates how orders are stowed in vehicles.
"Fleet Enable's primary mission is to automate every aspect of the final-mile delivery, and we determined a void in the market for auto-optimization of delivery routes that included capacity management," says CEO Krishna Vattipalli. "We believe we have created a first-of-its-kind capacity management AI exclusively for final-mile carriers."
From Fleet Enable:
This introduction comes on the heels of

Fleet Enable

launching

Fleet Enable

Intelligence software, which predicts volume shifts, on-time deliveries, revenue and driver performance.
Capacity Optimization replaces manual calculations that determine if deliveries fit on trucks and meet weight limits.
Capacity Optimization takes electronic requests from shipping customers to auto-generate orders. A dispatch scheduling tool calculates variables from appointment windows and truck availability to truck floor space and maximum weight.
The tool auto-generates delivery routes that adhere to delivery constraints.
Capacity Optimization provides the warehouse with truck loading instructions to ensure proper shipment delivery.
"There is a lot of complexity in determining what freight will fit onto a truck that ends up increasing the odds of a delivery failure," says Vattipalli. "Capacity Optimization ensures we are creating the most profitable routes that can be scheduled, loaded, unloaded and delivered at the appropriate time."