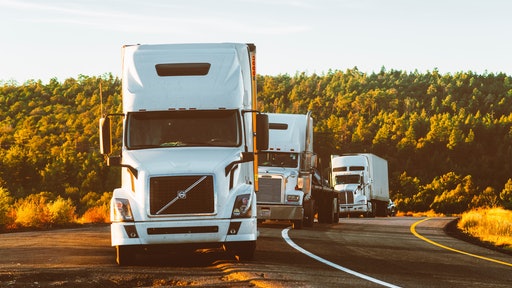 Pexels
Both in the United States and the EU, trucks are responsible for 23% of CO2 emissions. In an attempt to avert rapid climate change, global leaders and investors are putting pressure on vehicle manufacturers to reduce emissions generated by diesel combustion in a technology-neutral way. Businesses are responding to new regulations and consumer pressure by upgrading their fleets, using cleaner fuels and optimizing their logistics routes. But, is it enough to achieve sustainability in transportation?
Willing or not, transportation companies will have to go green
The transformation of the transportation industry is inevitable -- companies are facing pressure from legislators, consumers and investors. Customer behavior is taking a new turn as more people start to question the sustainability of existing supply chains. Unwilling to be associated with environmentally unethical practices, companies are learning how to attend to problematic areas in their supply chains in order to promote positive environmental changes.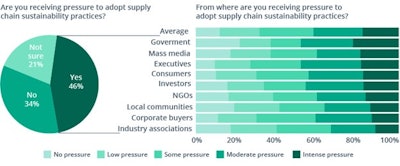 Global climate agenda for reducing greenhouse gas emissions
The 2016 Paris Agreement set the direction for global climate policy, obliging governments and producers of heavy-duty vehicles to reduce the level of emissions from new trucks between 2025 and 2030. The United States, the EU, and the UK pledged to become carbon neutral by 2050, with China joining the list by 2060. It's important to mention that countries are expected to reach carbon neutrality by adhering to the principles of the circular economy, a production and consumption model that enables industries to grow sustainably over time.
Consumer demand for sustainable transportation
About 45% of consumers have started making more sustainable shopping decisions in the wake of the Coronavirus disease (COVID-19) pandemic. Customers are showing more loyalty to brands with traceable supply chains and a low environmental impact. Around 50% of consumers ask for corporate social responsibility (CSR) information as a part of the purchase process.
Pressure from corporate and individual investors
More than 90% of investors in pension funds, insurance and endowments are adamant that by adhering to UN Sustainable Development Goals, businesses will be able to address global sustainability issues. Asset managers have already petitioned the largest global CO2 emitting companies to devise plans for reaching carbon neutrality by 2050 and to reduce emissions by 45% no later than by 2030. Meanwhile, corporate and individual investors are nudging corporations to double down on environmental and social sustainability.
Endowing fleets with technologies for reaching sustainable transportation
What can transportation companies do to become more sustainable in the near future? A transition to sustainable transportation will come about by optimizing what companies already have and gradually substituting petrol-powered vehicles. Not every transportation business can pay an exorbitant price to purchase a fully electric fleet, but they still have great alternatives. They can start by implementing the following practices:
Gather real-time fleet data by equipping each truck with an ELD device and GPS tracker. ELD devices and GPS trackers provide office personnel with live data about each driver's log and geographic location, which allows them to create compliant routes, track fuel consumption, ensure safe work conditions and predict violation risks.
Equip trucks with tablets or mobile phones with open-source or out-of-the-box truck routing solutions. Routing solutions allow drivers to get regular updates on routes with no wireless coverage. Some map apps allow users to define the shortest and fastest routes, manually assign a sequence of stops, save maps with routes and share them with drivers. A routing system minimizes fuel consumption, resulting in considerably lower emissions.
Collect data on vehicle fuel performance and driver behavior to generate insights and reduce CO2 emissions. By applying artificial intelligence (AI) and machine learning (ML) technologies, companies can build routes that require less fuel and have as little impact on the environment as possible. Additionally, ML and AI can be used for predicting fleet maintenance and producing valuable insights for business owners.
Empower the Internet of Vehicles with real-time data processing by introducing edge computing. Dynamic data generated by edge computing helps drivers plan routes based on dynamic route calculations, avoid heavy traffic and save the environment from emissions. It also improves performance by offloading the computing resources of your intelligent transportation system from the cloud to end devices.
Go green now to fight off growing competition later
It seems like carbon-neutral transportation is our imminent future. It's only a question of when companies will begin their journeys to generating zero emissions. But where should they begin? They can start with gathering all the data generated by their fleets to detect where and when they can reduce fuel consumption and decrease emissions. Such simple technologies as GPS navigation and more advanced technologies like edge computing can help transportation companies optimize resource use, ensure supply chain transparency and make better predictions. Applying technologies in transportation promotes positive financial, economic, environmental and social outcomes and gives companies a leg up on the competition for the foreseeable future.