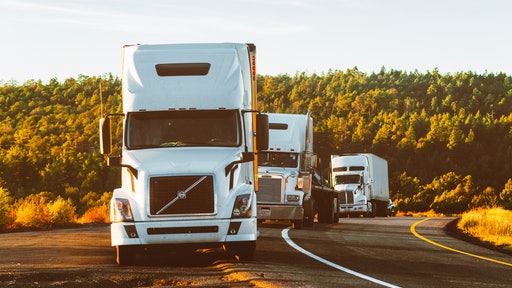 Pexels
Speaking from the point of view of the flatbed industry, there are two primary dimensions to sustainable fleet management.
The first dimension is ensuring uninterrupted customer service, which in the asset-based arena, really boils down to ensuring a stable professional driver workforce. Of course, equipment quality and proactive maintenance programs are important factors in the overall equation, but we see those as one of many tactics that ultimately support stability within the driver workforce. Without stability in the workforce, our investments in rolling stock are sub-optimal and we cannot ensure capacity commitments. Everyone suffers.
The second dimension relates to near- and long-view of the environmental, social and governance (ESG) forces impacting investment decisions while pulling all industries – not just transportation and logistics – toward a carbon-neutral future. It's important to be innovators, collaborators and stewards, who strive to remain on the front end of the curve as it relates to "doing our part" while aligning our business strategies to benefit from these changing market forces to improve our long-term competitiveness. And, not "greenwashing it," but purposefully engaging for positive, proactive impact such that decisions advance ESG while building resilience into operations.
The primary challenges to carriers in attaining sustainable fleet management
1. Workforce sustainability
Workforce sustainability is a cultural imperative. If your retention isn't where you want it to be, it's imperative to bring the team together and take action. The challenge for carriers to continue to attract and retain commercial driver talent is only going to increase.
To attain workforce sustainability, fleet owners must build their businesses in a way to become a "fleet of choice" such that professional drivers seek them out. In addition to competitive pay and consistent home time, focus on your culture to strengthen the workforce and improve retention. When a company seeks to raise retention levels through steps other than just throwing money at drivers, it's much more challenging and more rewarding for all stakeholders.
Elevating workforce sustainability through creation of an innovative, holistically supportive company culture takes time and genuine commitment. It is imperative that every member of the organization is not only aware of and on board, but are actively working daily with those cultural initiatives as their guide. The main challenge of this approach is implementation time, as it's all about cultural initiatives that can take years to develop and fine tune, so starting from scratch is a conundrum for most carriers who would rather buy the pill than change the diet and lifestyle, so to speak.
Fleet owners should address the workforce sustainability challenge head-on by building and integrating products into their success systems so that they may differentiate their professional driver experience. Without sustainability at the grass roots level, one cannot change habits or create momentum around long-duration commitments.
Click here to hear more about current trends in trucking:
Educating stakeholders
As a fleet owner, your primary stakeholders are your associates. There are a number of ways to educate your team. This begins with creating a culture of awareness around why positive change is necessary and how it will benefit each group.
For the drivers, our suggestion is to introduce group education as part of orientation, so they are exposed to informational and inspirational content that makes them want to be part of environmental change.
Having strategic partnerships that enable you to meet your climate and environmental commitments is instrumental. You can get your partners and/or vendors to provide written materials that can be handed out to our drivers.
In order to stress your long-term commitment to environmental efficiency, education of your drivers surrounding this message should be ongoing, rather than ending once they leave orientation. Post-orientation, distributing consistent communication and reminders about reducing your environment footprint will demonstrate your interminable dedication to this cause. Communicating your ongoing action and attentiveness to these initiatives encourages your drivers to share in that level of commitment as well.
Also make this a cultural change, beginning with leadership – get involved with promoting the environment through strategic partnership.
Long-term capital budgeting
Long-term capital budgeting helps plan acquisition of equipment for growth or replacement. In the face of rapid and secular changes underway – largely a function of government – fleet owners have to be incredibly agile as it relates to their long-term capital budgeting decisions. Gone are the days when a 5-year-old piece of equipment will be as functionally relevant as it was originally or as valuable as expected years down the road. The acceleration of equipment obsolescence is underway rapidly in truckload operations.
Equipment means trucks and trailers. Why do we have to be agile in this process? Because the lead time associated with purchasing equipment is already long (many months) by nature and has only become more protracted with the impacts of the Coronavirus disease (COVID-19) on the supply chain. Lead times are sometimes up to one year; the combination of this with quickly changing technology and regulations means that fleet owners should be wary of getting locked into purchasing equipment that becomes less than state-of-the-art all too fast. Shorten your hold period for tractor equipment and build a solid process around equipment lifecycle management.
When considering the future of sustainable fleet management, a conversation must be had about industry consolidation and purchasing aggregation. For so long, there has been little incentive for carriers of any size to cooperate with one another due to the extreme level of competitiveness. This in turn has led to extreme fragmentation, which manifests in many forms. This is unfortunate. The future of sustainability will be shaped by the progressive carriers, those that can separate themselves from the pack and become a beacon for commercial driver talent. To do so, fleet owners must be open to exploring strategic partnerships both within and outside of the industry to create efficiency in purchasing and equipment management and become educated on the changing ESG dynamics that continue to shape the future of our industry and its participants.