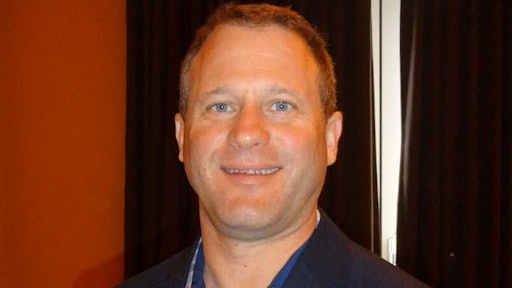 Greg Laurin, a principal at Conestoga Cold Storage in Ontario, Canada, gained insight into cold storage automation during a seminar at the IARW-WFLO Convention in Orlando, Fla. Interviewed by Elliot Maras, managing editor of Food Logistics Magazine, Laurin said his company has already invested in automation and will be adding more of it. The presentation on "What Level of Automation Makes Sense for a 3PL" by Bill Ostermeyer of Viastore Systems and David Stuver of Americold Logistics drew a large turnout.
Laurin said he found good insight in how long a return on investment should be in automation. He said his company does 120-foot tall ASRS automation to handle frozen and refrigerated finished goods. The company designs and builds its own stacker cranes.
Listen to the podcast.