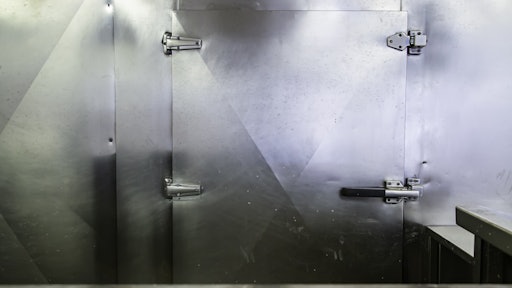 Getty Images
Lineage Logistics has acquired Preferred Freezer Services in order to expand its global warehouse footprint that is rapidly growing. 
According to The Wall Street Journal, the acquisition will contain more than 200 facilities with 1.3 billion cubic feet of cold storage across the globe, including 17 automated facilities. The tie-up between the two companies will hold more cubic feet of cold storage space than top industry player Americold. 
Lineage is reportedly paying more than $1 billion for preferred and expects the deal to close in the second quarter of the year.
 "This is clearly the game-changer," says Greg Lehmkuhl, chief executive of Lineage in a statement. "Having a broader footprint, having more options for our customers to store their products is very valuable."
There has been an increased demand for cold-storage space as consumer taste move toward fresh foods and online ordering. As online grocery shopping increases, experts expect more industrial refrigerated facilities will need to be closer to where consumers are to fulfill orders quickly. 
The Journal reports that private-equity investors are also embracing cold-storage operations, pushing more money into a sector that has long been ignored. Stonepeak Partners LP and D1 Capital Partners have acquired mintority stakes in Lineage worth last year totaling $700 million.