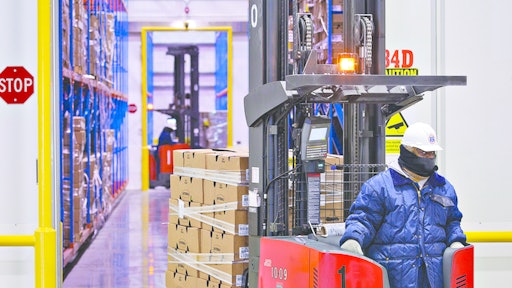 The State of New Mexico will help fund a $14 million cold storage facility expansion for Santa Teresa-based Valley Cold Storage & Transportation.
According to a news release from Gov. Susana Martinez's office, the state is contributing $140,000 in Local Economic Development Act funds toward the construction of the new 105,000 square-foot facility. LEDA is the state's closing fund, used as an incentive to recruit new businesses and grow existing businesses in New Mexico.
Beating out Texas for the new expansion, the governor's office said Valley Cold Storage & Transportation plans to hire up to 33 people, tripling its workforce. The company originally said it would hire an additional 10 to 15 people.
Learn more about the state-funded expansion here: www.bizjournals.com/albuquerque/news/2016/12/06/state-to-help-fundcompanys-cold-storage-storage.html.