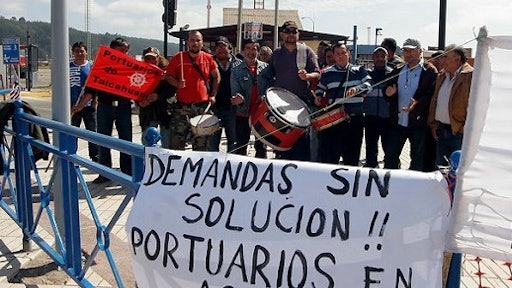 An announcement this week by Chilean customs workers that they are to start an indefinite walkout on Thursday has been met with dismay by fruit producers as volumes build and the export season gets into full swing.
Cherry, blueberry and stonefruit shipments have already faced significant disruption following three weeks of intermittent strikes by public sector worker union ANEF, and the decision by the National Association of Customs Workers Anfach to stage its own walkout will bring further delays to exports, threatening the start of the new table grape season.
ANEF is accusing the government of failing to honor an agreement on pay and working conditions established in May 2015.
Asoex president warned last week that: "the situation will get considerably more complicated in the coming days when harvesting picks up and the need to start shipping product intensifies."
Officials noted that the action was delaying air-flown shipments by up to 14 hours, causing damage to fruit quality and condition, as well as impeding the dispatch of the necessary paperwork to allow consignments to be cleared for import in overseas markets.
To read more, click here.