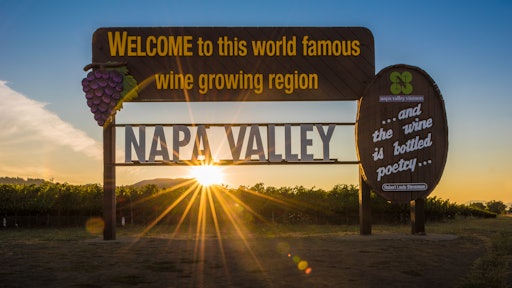 With the U.S. and Cuba announcing plans to restore diplomatic relations, some Napa Valley winemakers are weighing the Caribbean nation's potential to become its newest market, according to The Napa Valley Register.
Amid a host of American corporations poised to enter or re-enter a market largely denied them for half a century, local wineries are beginning to look into future sales through Cuba's tourism and restaurant industries.
Commerce with Cuba has been tightly restricted since shortly after the 1959 Communist revolution, which led the U.S. to break off ties four years later. But on Wednesday, the two nations said they would reopen embassies, loosen some export curbs, permit more U.S. travel licenses for visits in Cuba, and allow American firms to open accounts with Cuban financial institutions.
Two members of the Napa Valley Vintners trade group said a visit by about 20 Cuban sommeliers in July drew attention to rising interest in California wines. Invited to the North Bay by Californians Building Bridges, a cultural exchange group run by Darius Anderson, the Cuban contingent toured wineries, took part in tastings and visited several wineries accompanied by the Vintners.
With the expansion of Cuban tourism has come an even more rapid growth in the number of privately owned restaurants, or paladares – from about 25 to 400 such eateries in the 18 months before the sommeliers' visit. Members of the Cuban contingent expressed their hopes that loosened economic sanctions would allow California wines to be more easily distributed in their restaurants
To read the entire article, click HERE.