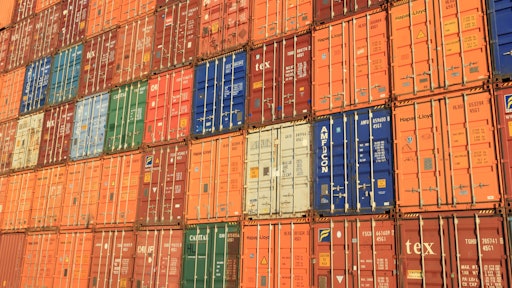 Pexels
It's no secret that the freight market has been turned inside out since 2020. Limited truck capacity was caused by one major event after the other, giving the supply chain no chance to breathe and recoup. First on deck was the Coronavirus disease (COVID-19), which caused driver shortages and new regulations. Next on deck was the Russia-Ukraine crisis, which shut down important shipping routes and airspace and raised fuel costs. And now, it is once again time for shippers to navigate the notoriously hectic refrigerated shipping season.
Refrigerated trucking season is one of the most competitive periods of the year for shippers of all sizes, and 2022 isn't looking like it will be any different. However, despite prevailing sentiment suggesting that the ongoing capacity crunch will spill over into Q2 and Q3, recent developments in the space seem to be pointing in a different direction.
While truck space has been hard to come by for the better part of 24 months, in the last three weeks – in spite of the ongoing disruption in the space – refrigerated truckload capacity load-to-truck ratio has actually decreased from 12:1 to 8:1 year-over-year. This has caught many procurement teams off-guard and caused the industry to scramble to figure out whether this is an early indication of what is to come for the rest of the season or if it is just a momentary blip.
To help make sense of this, here are some reasons why the refrigerated capacity market is shaping up differently than many anticipated, and what can be done to help off-set any potential disruptions.
What is causing this unpredictability?
Key refrigerated product markets take hits. Several key product markets that rely on refrigerated trucking are set to take serious production hits in 2022 – namely citrus and pork. For example, the USDA's April Citrus Forecast cut Florida citrus production by 3 million boxes, which puts it on pace for the lowest citrus production in 50 years, while the 2022 USDA Pork Production Forecast is down by 65 million pounds. Granted, the most recent beef production outlook from the USDA is up by 195 million pounds, which should counterbalance declines in other areas. However, these fluctuations and decreases will likely end up resulting in additional capacity being available in regions that would otherwise be inundated with loading docks full of products like citrus and pork.
Labor shortages result in reduced production. Beyond just crop production, one of the other challenges that will likely lead to additional available capacity is the fallout from the ongoing "Great Resignation." With fewer workers available to do the grueling work at production facilities and farms – 70% of produce producers said they had trouble recruiting in 2021 – it is impossible for the food production supply chain to turn products around as quickly as they have been in the past. Furthermore, this is compounded by the fact that there are fewer workers available to pack and load goods at warehouses, which means that a decreased amount of products will be flowing through the supply chain than we typically see during refrigerated season.
What shippers can do to prepare
Prioritize agility. If the last 24 months have taught us anything in the freight procurement industry, it is that agility and adaptability are key. And the good news is that many shippers are beginning to internalize these lessons and are putting strategies and procedures in place to enable them to pivot quickly. For example, progressive shippers have begun adopting tools such as artificial intelligence (AI) and sophisticated data to help them gain better oversight of the capacity market. Moreover, many shippers are beginning to break-up with their broker partners in hopes of gaining better efficiency and value from their procurement operations.
Double down on technology investments. The supply chain and logistics categories have long been synonymous with a lack of innovation and technology adoption. However, as a result of the COVID-19 pandemic, many organizations in these spaces have begun to press fast-forward on their digital transformation efforts. That said, given the additional disruptions that have hit the market in the past few months, there are rumblings in the space that perhaps it is better to pause tech adoption efforts and wait out the current rough seas. Unfortunately, this could prove to be a disaster for brands as many of their competitors are likely to continue innovating and pushing their tech boundaries. And thus, reticent companies will not just undo all of the good work they have done over the last few quarters, but they will be stuck dealing with one of the most historically challenging refrigerated markets with only partially baked technology tools and strategies.
The refrigerated capacity market is never easy for shippers, but at least they usually have some sort of known parameters to fall back on such as capacity is universally scarce. Unfortunately, that just isn't going to be the case in 2022 given how fluid the market is. However, by remaining agile and keenly tuned into developments in the refrigerated food supply chain, shippers can both successfully navigate immediate capacity challenges and build a more sophisticated infrastructure so that they can deal with similar challenges in the future.