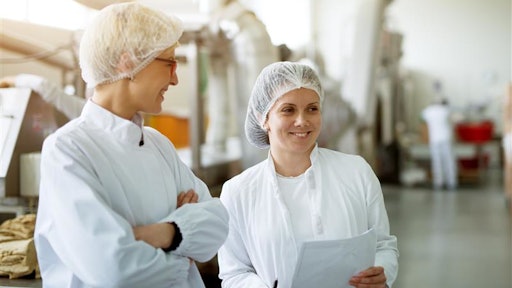 dusanpetkovic1
Kroger Announces New Senior Vice President of Supply Chain
The Kroger Co. announced the retirement of Robert Clark, senior vice president of supply chain, manufacturing and enterprise sourcing, after more than 35 years of service, effective Feb. 1, 2021. Clark will be succeeded by Gabriel Arreaga, who is joining The Kroger Co. as senior vice president of supply chain, starting Oct. 1, 2020. Clark began his career in the Fry's division as a bagger in 1985. He advanced to occupy several store, district and division leadership roles for Fry's.
As senior vice president of supply chain, Arreaga will be responsible for the company's industry-leading supply chain organization, which includes logistics, inventory and replenishment. Arreaga joins Kroger with deep supply chain leadership experience. Most recently, he served as senior vice president of supply chain for Mondelez International, Inc.
United Natural Foods, Inc. reveals that Steven L. Spinner has informed the board of directors of his intention to retire as chief executive officer after the conclusion of the term of his employment agreement on July 31, 2021, or earlier upon the appointment of a successor. Mr. Spinner has agreed to remain on the board to serve as executive chairman following his retirement as CEO.
In connection with Mr. Spinner's upcoming retirement, the board has initiated a search to identify UNFI's next CEO and, consistent with good governance practices, has engaged a leading executive search firm to assist in the process. The CEO search will include both internal and external candidates.
New Board Member Elected for AIB International's Parent Company
As AIB International continues its evolution to meet the current and future needs of the global food and beverage supply chain, Marie Chan, global head of marketing capability, GSK Consumer Healthcare, has been elected to join the board of trustees of its parent company, the American Institute of Baking (AIB).
Growers Express Promotes Kirk Wagner to Chief Operating Officer
Growers Express, LLC announces that Kirk Wagner is promoted to chief operating officer (COO).
Wagner serves as a member of the executive team, reporting to the board of directors, and working closely with the president, Tom Byrne and CEO, Mark Dendle to set company performance goals, develop and implement strategies, procedures, and business plans. Wagner continues to serve as the company's general counsel, a position he has held since joining the company in 2011.
Companies in this article