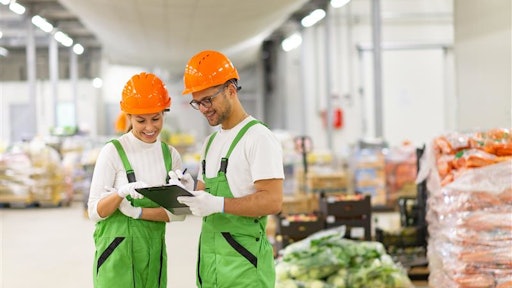 bnenin
Phil Wright, Appointed as Vice President of Operations at Blendhub
Phil Wright has been appointed as new vice president of operations at Blendhub. He was formerly VP Engineering, managing the global engineering team, continuous improvement, hub deployments and replication model. In addition to these responsibilities, his current role also involves global supply chain, global quality and dotted line reporting from the operations managers in each of the hubs.
With a degree in Food and Dairy Technology at the Reaseheath Cheshire College of Agriculture, Wright has a long career in the food industry.
B&G Foods Appoints David L. Wenner as Interim President and CEO
B&G Foods, Inc. revealed that Kenneth G. Romanzi, president and chief executive officer and a member of the board of directors, and the company mutually agreed that Romanzi would step aside as president, chief executive officer and a director effective Nov. 15, 2020 in order for Mr. Romanzi to pursue personal interests.
To ensure an orderly transition, the board of directors has appointed David L. Wenner, a current member of the board of directors and former president and chief executive officer of B&G Foods from 1993 through 2014, as interim president and chief executive officer. The company will initiate a search for a new president and chief executive officer, and the board of directors has appointed a special committee to direct the search and transition process.
Sysco Names Aaron E. Alt Chief Financial Officer
Sysco Corporation, the leading global foodservice distribution company, named Aaron E. Alt executive vice president and chief financial officer, effective Dec. 7, 2020. Joel Grade, currently executive vice president and chief financial officer, will assume a newly created role of executive vice president, business development. In this capacity, Joel will be responsible for accelerating both organic and inorganic sales growth through new business development, including strengthening future M&A capabilities. Grade's extensive experience in operations and finance make him uniquely qualified for this role as Sysco looks to accelerate its business transformation.
Alt most recently served as chief financial officer and senior vice president of Sally Beauty Holdings.
Wholesum Hires Harumi Kuniyoshi as Director of Research and Development
Wholesum, Fair Trade certified growers and shippers of organic produce, recently hired Harumi Kuniyoshi as their director of research and development. While Wholesum counts on a strong R&D team, this is the first time they fill a position for this type of role. The decision further advances Wholesum's goals of presenting innovative and disruptive products to market and bolsters their role as leaders in organics.
In this new role, Kuniyoshi will work to develop new and differentiated products and refine Wholesum's current offerings by analyzing different varieties that could increase quality and productivity. She will also lead researching new methods and procedures to combat pest and disease in organic production systems to help further advance the current knowledge and understanding of organic plant nutrition.
We R Food Safety! Taps Veteran Industry Editor to Lead New Communications Department
We R Food Safety!, a provider of food safety software backed by real-time consultation, announces the hire of Andy Hanacek to the new role of vice president of communications. In this position, Hanacek will spearhead the development and execution of the company's communications, public- and media-relations strategies and efforts, looking to expand the We R Food Safety! and Food Safe Pro! brands within the meat, poultry and food industries.
Hanacek is an award-winning veteran of the meat and poultry industry, having served as the editor-in-chief of The National Provisioner magazine for more than 15 years and as manager of the Meat Industry Hall of Fame since 2018.
Krasdale Foods Promotes Gus Lebiak to President
Krasdale Foods Inc., a 112-year-old, family-owned business providing essential services to supermarket operators, including grocery distribution, merchandising, marketing and financing, has named Gus Lebiak as its new president and COO effective Jan. 1, 2021.
Since joining Krasdale eight years ago, Lebiak has steadily assumed greater leadership roles within the company. Last year, he was promoted to chief operating officer of Alpha 1 Marketing, an affiliate of Krasdale. Following his retirement, Steve Silver will continue to serve in an advisory capacity and will also remain on the board of directors where he'll contribute to the ongoing growth of the company.
Peter Brown Joins Seaboard Foods LLC as President, Chief Executive Officer to Succeed Current President
Seaboard Corporation announces that it has hired Peter Brown as its President and Chief Executive Officer of its Pork Division, Seaboard Foods LLC, to succeed Seaboard Foods' current President, Darwin "Duke" Sand, who has announced that he will be retiring, effective Jan. 1, 2021. Brown brings to Seaboard Foods more than 30 years of executive leadership experience from many different levels of procurement, manufacturing, commercial distribution, and customer support, within varying protein types in both the retail and foodservice marketplaces.
The Specialty Food Association Board of Directors has appointed Bill Lynch as the president of the organization. Initially appointed interim president in May 2020, Lynch has been with the SFA for more than 20 years. Having previously served as vice president of engagement & experience, Lynch has vast experience in operations and is a recognized leader in the specialty food and trade show industries.
Companies in this article