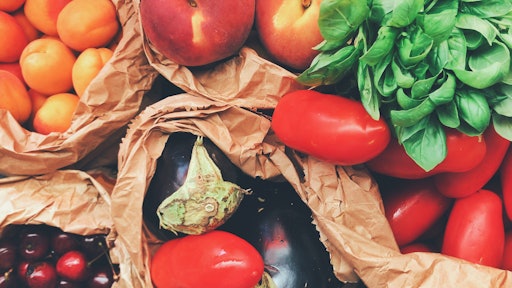 Oleg Magni from Pexels
CIAA Taps New President for 2 Years
Emmi Roth's director of imports and licensing, Daniel Schnyder, takes the helm as president of the board of directors at the Cheese Importers Association of America (CIAA). In this two-year role, Schnyder will lead a group of companies working to make imported cheeses even more known and loved throughout the United States.
Food Industry Association Focuses on Health with New Appointment
The Food Industry Association has announced the appointment of Krystal Register, MS, RDN, LDN, to lead health and well-being initiatives for the association. Register, a long-time Wegmans Food Markets retail dietitian, carves out a unique position at FMI during a time when its members say they place greater value on their health and well-being initiatives.
Casey's Gains New Chief Information Officer
Casey's General Stores, Inc. revealed that Adrian Butler has joined the company as chief information officer. This is a newly created role that will lead the effort to advance next generation technology at the fourth largest convenience retailer. Butler will report to CEO Darren Rebelez.
With more than 20 years of experience in information technology leadership in the retail, food service and hospitality sectors, Butler will lead all information technology strategy, innovation, modernization, and delivery at Casey's. He most recently served as senior vice president and chief information officer at Dine Brands Global, parent company to IHOP.
EFI Promotes Kenton Harmer to Managing Director
Marking another important milestone of growth, Equitable Food Initiative, the workforce development and certification organization that partners with growers, farmworkers, retailers and consumer advocacy groups, has promoted Kenton Harmer to the new position of managing director, effective immediately.
Harmer has served as EFI's director of certification and impact since 2013, directing the multistakeholder process responsible for the standards, policies and relationships that allow EFI to certify fresh produce farms for industry best practices. Harmer was previously the director of the sustainable agriculture practice at Milepost Consulting, where he strategized and implemented sustainability programs with industry leaders such as Driscoll's, the National Mango Board and NatureSweet Tomatoes, among others.
As Del Monte Fresh Produce VP Steps Down, Other Roles Expand
Del Monte Fresh Produce N.A., Inc. announces that Danny Dumas has decided to leave the company effective May 29, 2020. During his tenure of over 20 years with the company, Danny has held several positions, including, vice president of operations, Europe & Africa, Vice President North America Sales & Product Management (Banana and Pineapple Programs), as well as district sales manager, Canada.
Del Monte Fresh Produce is also pleased to announce that Annunciata (Nucci) Cerioli is expanding her responsibilities from SVP of operations, North America to include sales and product management for North America and is promoted to the new role of Senior Vice President, North America effective May 13, 2020. In this role, Nucci will lead the Company's North American region in the development and execution of regional sales, operations and product management strategies and programs to deliver long-term and sustainable business growth for the region.