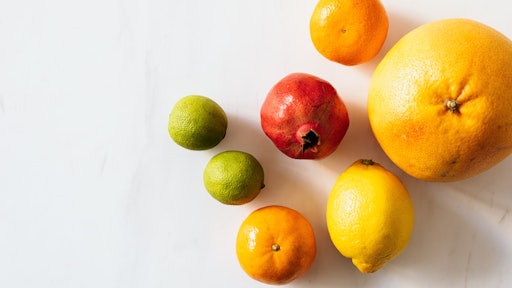 Karolina Grabowska from Pexels
Tynan, LeMay Appointed Chair and Vice-Chair of the Alliance for Food and Farming
During its June meeting, Kate Tynan, senior vice president of the Northwest Horticultural Council, was appointed chair of the Alliance for Food and Farming (AFF) management board and Ian LeMay, president of the California Fresh Fruit Association (CFFA), was appointed as vice-chair.
Tynan joined the Northwest Horticultural Council in 2015. Prior to that, she was the Legislative Director for Congressman Doc Hastings who represented Washington's 4th District. LeMay joined CFFA in 2015 as their Director of Member Relations and Communications. He was promoted to President in 2019
Dairy Groups DBA and Edge Hire Dale Beaty to Lead Member Relations
The Dairy Business Association and Edge Dairy Farmer Cooperative have hired Dale Beaty, an experienced farm organization leader, to be director of member relations. Beaty will help expand services to farm members, including recruitment and member engagement, for the advocacy-focused sister organizations. Both are based in Wisconsin and, between them, they represent farmers and related businesses throughout the Midwest.
Beaty worked for the Wisconsin Farm Bureau Federation for the past 15 years, first as director of training and leadership development and most recently as chief administrative officer.
JOH Welcomes Back Dave Staschak
JOH welcomes back Dave Staschak. He will be working as an account manager for the grocery, frozen & dairy division.
Dave rejoins JOH with 15 years of additional experience. His most recent employment was as Regional Sales Manager for HP Hood, growing regional sales while navigating the closings of two major customers. During the same time, he advised on dairy category topics through Guidepoint Consulting.
Dave will be reporting to Gerry Castignetti, EVP of Grocery, Frozen & Dairy.
Sprouts Farmers Market, Inc. Announces New Chief Fresh Merchandising Officer
Sprouts Farmers Market, Inc. revealed that J. Scott Neal will join the company as chief fresh merchandising officer, effective June 15, 2020. Neal will report directly to Sprouts chief executive officer Jack Sinclair and oversee Sprouts' fresh merchandise offerings.
Neal brings more than 25 years of retail experience to Sprouts, focused largely on fresh food merchandising. For the past eight years, he has served as senior vice president and general merchandise manager for the fresh food division of Walmart U.S., where he oversaw quality control and merchandising of produce, meat and seafood. Neal served Walmart for more than 24 years.
Del Monte Says Goodbye to Dumas
Del Monte Fresh Produce N.A., Inc. says that Danny Dumas has decided to leave the company. During his tenure of over 20 years with the company, Dumas has held several positions, including, vice president operations, Europe & Africa, vice president North America sales & product management (Banana and Pineapple Programs), as well as district sales manager, Canada.