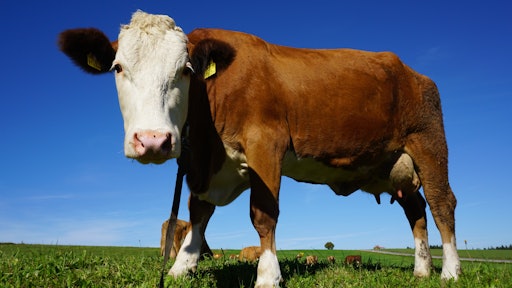 Pexels
International Dairy Foods Association Names Becky Rasdall Trade Policy, International Affairs VP
The International Dairy Foods Association (IDFA), representing all products and segments in the U.S. dairy industry, announced that Becky Rasdall has been named vice president, trade policy and international affairs within IDFA's Legislative Affairs and Economic Policy team. In her new role, Rasdall will develop and advocate industry positions on international trade issues, including United States and international trade policy; and monitor and address international regulatory issues impacting trade in dairy products.
Rasdall comes to IDFA after serving for nine years with the U.S. government, most recently as senior policy advisor for the Foreign Agricultural Service within the U.S. Department of Agriculture. There, she focused on a variety of trade policy issues related to technical and sanitary and phytosanitary barriers to U.S. exports of food and agricultural products, including dairy.
McDonald's Promotes Two on Global People Team
McDonald's Corp. has promoted two following the departure of Melissa Kersey, chief people officer of McDonald's USA.
Melanie Steinbach has been promoted to senior vice president and chief people officer of McDonald's USA. She previously was vice president and global talent officer. With Steinbach's new appointment, Shammara Howell has been promoted to vice president and global chief talent officer. In this role, she will be responsible for talent attraction, organizational design, talent (global functions, US and international) and talent strategy.
Kersey is leaving McDonald's USA to pursue new opportunities, the company said. She joined McDonald's in April from The Boeing Co., where she was senior vice president of human resources.
NSF International Promotes Food Division Leader to COO, Appoints New CMO, CSIO
Global public health organization NSF International is taking steps to strengthen and expand its senior leadership team with the promotion of an experienced NSF leader and the appointment of two accomplished executives. Tom Chestnut, formerly vice president of NSF's Global Food Division, has been named vice president and chief operating officer (COO) at NSF International while Colette LaForce joins NSF as vice president and chief marketing officer (CMO) and Joel Schellhammer serves in the newly created position of vice president and chief strategy & innovation officer (CSIO).
In the newly created COO role, Chestnut supports the needs of the growing organization and will focus on day-to-day operations across the company – driving consistency and effective execution of long-term strategy, identifying and capturing synergies across the organization and cultivating new ways of working and new business processes. Chestnut joined NSF International in 2006 as Vice President of Supply Chain Food Safety and was promoted to lead the Global Food Division in 2009.
LaForce joins NSF International as its new vice president and chief marketing officer. Reporting directly to Lawlor, she oversees marketing, communications and regulatory affairs for the global organization. LaForce brings more than 20 years of experience leading global marketing, product marketing, digital, brand and communications teams across the technology and professional services industries.
Hailey Blumenreich Named Marketing, Communications Manager at American Bakers Association
Hailey Blumenreich, ABA's former marketing and communications coordinator, has been promoted to marketing and communications manager. As marketing and communications manager, Blumenreich executes creative, data-driven, and effective communications strategies ensuring members and industry stakeholders are informed about ABA's programs, events, and services. Her efforts result in clear, consistent, and timely information for ABA's Members on a variety of digital platforms.
Blumenreich joined ABA in February 2019, and successfully coordinated marketing and communications of events such as ABA Convention, Professionals Groups conferences, ABA TechCon, and the International Baking Industry Exposition (IBIE).
Companies in this article