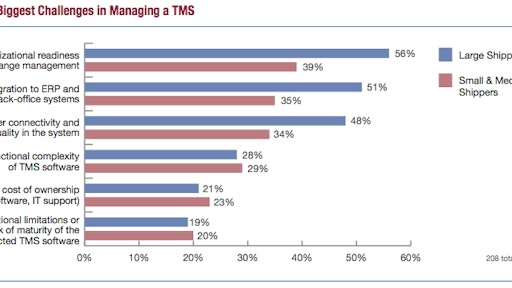 Just about 13 years ago, I helped my mother-in-law build her backyard vegetable garden. It was a relatively simple design, with several raised beds surrounded by a picket fence. The garden was small enough to be manageable, but big enough to be productive and meet her needs. We have notoriously rocky soil here in Connecticut, so the construction work was physically hard, but pretty straightforward and uncomplicated. The site was sunny and the plot was a just-right size.
Several years later, my wife and I decided to build a vegetable garden of our own. As we had more sunny space in our yard, we designed a very similar garden, but on a grander scale. We tied a new fence into a garden shed, invested in drip irrigation, leveled the plot and put down gravel to keep it weed-free.
It was almost exactly what we had in mind when we set out with a design, both aesthetically pleasing and low maintenance. For what we didn't really see coming, fast forward to this year's planting season.
We all but gave up on our garden now. We have three young boys under age seven that consume all of our free time. About 20 percent of our garden boxes are planted, while the rest grow exceptional weed specimens or store the toys the children leave behind when they "work in the garden." We had the best intentions and we thought we set ourselves up for garden success—but the amount of time needed to invest in that success exceeds our available budget based on our household and lifestyle priorities.
The Symptoms
Does this analogy sound familiar? It should, as I see the same problem all the time with clients of all shapes and sizes. Maybe you're the vice president of transportation or director at your company, and long ago, you implemented a transportation management system (TMS). Can you make any of the following statements?
We haven't touched the configuration of our TMS in several years. It's the same since we implemented it (however many) years ago.
We'd like to take advantage of these TMS features, but don't know how.
We're not sure if our TMS does that.
I don't feel we're getting the most out of our transportation systems.
We paid all this money on the technology and the implementation, but I don't think my team really knows how to get us to the next level with the TMS.
Our planners don't really use the TMS; instead they work around it since, obviously, they really know our business the best.
The TMS isn't meeting our needs. Our information technology (IT) department (or consulting partner) really let us down.
We need a new TMS.
Any one of these statements can be troubling. But what we find with many clients is that most of these statements are true! The impact of this predicament is that you're left with a TMS tool that is out of balance with your organization: your operations, your end users, your business priorities or whatever.
This means that you're likely not achieving the high level of savings promised to you (which you then pitched to get the funding) or worse, because you're failing to efficiently execute today's business. In many ways, this problem is no different than my nonproductive vegetable garden.
After a few years, our priorities shift and the investment we chose is not delivering the vegetables, value or whatever we envisioned that it would. Even though we had a design plan and our implementation was well-executed, we still failed to meet our objectives. So here's what I learned from my mother-in-law and her bountiful vegetable garden:
It's not just about the design or implementation. The difference in goal attainment or value generation is leadership, and that's what happens after the implementation.
You don't need a new garden. You need to become gardeners!
The Solution
Even my mother-in-law thinks our garden design was well thought-out and the implementation was excellent, but all of the hard work comes after the implementation. It's not just about the design or the launch, but about what you do to tend to it that matters most. It separates the successful from the not so successful. These risks of inattention to your TMS include:
Lack of user adoption because users don't understand how the system makes decisions.
Poor TMS extension into the organization because people making strategic decisions don't know the capabilities of the system.
Greater potential for suboptimal routing or carrier selection due to lack of system maintenance.
Spending lots of money unnecessarily to implement a better TMS because yours doesn't work.
So if you are the vice president of transportation, and oversaw the TMS purchase and implementation, how can you ensure that your organization fully adopts, integrates and assimilates the TMS? Do you have a strategy to ensure your investment is protected, and continues to thrive and deliver value for your organization into the future?
You would be in good company if you said, "No. I didn't really give much thought to that," or "I don't see the relevance, but I believe we have the right pieces in place." In fact, one recent American Shipper report finds that the No. 1 challenge to managing a TMS is the organizational readiness and the quality of change management. A full 56 percent of large shippers say this is the top challenge to managing their TMS, yet I have yet to work with a client during either presale or implementation that clearly states any post-implementation strategy or change management vision.
Here's a case in point: Just last week, I received an email from a client of mine asking me this: "[Our transportation director] wants to know if it's possible for the TMS to help us optimize our routes?"
Wow, jaw-dropping. I hear crickets chirping. Did I just read that? But what really chaps me about this question is that I personally worked with this organization since 2007 and it's more than a little disheartening to learn that I'm obviously not reaching them in the right way. I saw firsthand the amount of turnover within the organization that directly supports the TMS, though, so I shouldn't be surprised when they ask these types of questions.
My response was simply, "Of course, it can. Let's discuss in more detail and we'll put a plan together to learn about implementing this functionality." But now I'm changing my entire TMS implementation practice's approach to implementing these systems, because clearly it's not enough to teach the users. What I need to do is convince the owners of the garden (which is probably the size of a farm) that the entire organization needs to be aligned, trained and properly motivated to steward the TMS.
Toward a TMS Stewardship Approach
Every successful TMS organization needs a competent team of gardeners that specializes in some specific aspect of TMS stewardship. With my new stewardship approach, I use the philosophies laid out by watching my mother-in-law reap tremendous productivity from her very small garden—and that you can use to help grow your TMS as a productive and adaptable element of your transportation strategy:
Begin with the end in mind. My mother-in-law knows which plants work well in our climate, which ones are more trouble than they are worth and which she believes are integral to what she wants to eat. All of her efforts are designed to deliver the greatest return on investment (ROI) for her work.
As part of every TMS selection or strategy engagement, clearly address and define the process of post-TMS adoption, integration and assimilation. Even if you're already a TMS user, it's not too late to improve on your sizable investment and keep TMS a good fit for your business. But keeping the end in mind is a design maxim you need to think about for long-term planning on how your organization will steward the application for two to five years after its implementation.
Don't be afraid to get your hands dirty. This one is easy to understand, but maybe not so easy to put into practice. Know that, when you buy a TMS, someone within the transportation business function, not just IT, needs to understand this by-no-means exhaustive list of:
o How to configure the application.
o Relationships between TMS tables, databases in general and basic SQL.
o Why your TMS is configured the way it currently is.
o Functional integration details, for example, how we get inbound U.S. deliveries from SAP every hour, excluding orders under 150 pounds.
o How to resolve issues and how to run tests in the TMS.
o Software development lifecycle methodology.
o What the TMS is functionally capable of that you're not currently using.
Keep a journal—and OK, this one I'm going to stretch a bit. My mother-in-law records a great deal of information in her garden book: how long it takes her lettuce seeds to sprout, time to harvest, which hybrids work. Nearly everything is documented and, in your organization, your references will have to be more robust. Consider consolidating the following elements inside an enterprise portal or start to take advantage of new Sharepoint 2013 functionality that you're likely not using. At a minimum, you may need user forum, knowledge base, product documentation, procedure documents/videos and likely additional plug-ins to give your journal enough horsepower to make better stewardship easier.
Know your limits. My mother-in-law understands that she doesn't have the patience for asparagus or the desire to plant potatoes. So, she goes to the store for these. If you don't see the value in doing a single item above, you should strongly consider deploying a cloud-based TMS. Chances are that, if you go the enterprise route, you'll end up with expensive shelfware.
Making the political commitment and implementing the organizational change are both critical to this process—and they're the most difficult. I would argue that figuring the post-implementation piece is the most challenging aspect of successfully adopting a transportation management system. However, without the basic commitment to truly owning your TMS, and integrating its stewardship into your organizational model and operational strategy, you are destined to always be asking the very simple questions. You'll also be paying someone for the answers.