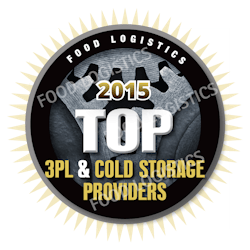 Third party logistics and cold storage providers continue to add services to meet food shippers' demands, according to the Food Logistics 2015 Top 3PL & Cold Storage Providers list in the August issue. New services range from compliance with food safety and transportation regulations to customer-driven requirements for real-time tracking of cargo and temperature-monitoring.
Moreover, these same 3PLs and cold storage providers are improving their existing services to achieve more accuracy, improved efficiencies and cost reductions.
Ultimately, transportation and logistics in the food supply chain—including perishables—requires a commitment on the part of 3PLs and cold storage providers to continually invest in their own operations to meet the needs of their customers' operations.
To view the list, click here.