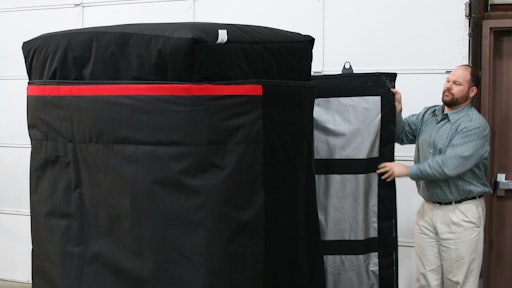 The global cold chain continues to expand at a rapid pace, forcing transportation and logistics providers to become experts on the fast-changing field of temperature control technology, according to an article in the August Food Logistics. In the U.S., shippers, carriers and 3PLs are keeping tabs on the FDA's pending temperature control regulations. But government regulations are not the only factor driving change.
The growing food supply chain has created a situation that has resulted in more recalls in recent years. As the supply chain expands, so has the potential for lapses in temperature control.
In addition, carrier capacity has hit an all-time low, creating concern about product quality assurance in the supply chain.
Much of the innovation taking place in reefers and trailers today focuses on temperature control. Fleet managers agree the Food Safety Modernization Act (FSMA) requirements that address temperature control, while not yet final, have created a lot of industry discussion on this topic.
To read more, click HERE.