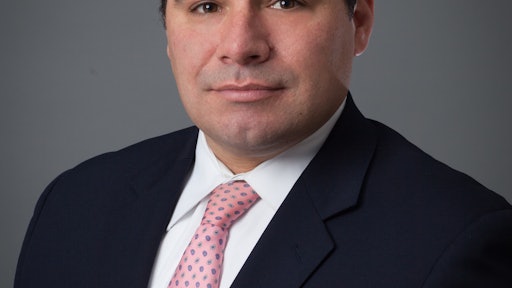 When planning a food services facility, conventional wisdom dictates that companies look first at the land site, capacity and overall flow of the space. While those factors are important, they are just one part of a more detailed and all-encompassing equation. Factors such as growth projection and any potential for specialized equipment and/or storage needs also should be considered to ensure wise deployment of valued capital resources.
Companies that rely on refrigeration and cooling—and the mechanical systems that power them—should focus carefully on feasibility planning and strategic growth projections when evaluating their facility needs. This will help ensure that a new facility is designed with long-range growth in mind, as well as the need for efficiency and productivity.
This type of approach begins with detailed planning that examines not only the type of food production required, but sales and operational projections—even potential acquisitions. Many companies make the mistake of planning a facility for today, when they should focus on where their production would be in five, 10 or 15 years.
During the site selection stage, executives from finance, operations and related departments should reach a consensus on expected growth and how that translates to facility capacity. If expansion is a long-term goal, companies should add in 20 to 30 percent as a buffer to cover growth for the near future.
Space, utility and water capacity
Another important tool is a utility feasibility study, which will help determine if the site has adequate electrical power and water capacity to meet long-range needs. Companies that rely on refrigeration and freezing capacity often require large volumes of water on a daily basis. Part of the site selection process should involve identifying the availability and reliability of the water supply.
While it might be tempting to use conservative growth projections as a way to minimize facility needs and related costs, that approach can be shortsighted. It is far better to spend incrementally more for a larger facility or land site that allows for future growth and expansion than to build a "just right" building and reach capacity in a few short years. Without adequate square footage or vacant land to grow in to, a company would be faced with the added cost and disruption of moving or trying to grow in a facility that was not designed for expansion.
This is particularly troubling in facilities with heavy refrigeration and cooling needs, as that equipment is a significant component of the overall facility cost. It also is vital to the business' operations. If the facility is not adequately designed to accommodate expansion, efficiency and specialized production needs, a newly installed, state-of-the-art freezing and cooling system could quickly become obsolete and unable to work at the capacity required.
Planning ahead for growth will help to alleviate those issues. Refrigeration and cooling systems should be located in an area with adequate room for future extension, for example. This often means placing the units adjacent to each other and several feet away from walls to allow for expansion in different directions. This seemingly simple design sometimes is overlooked in the haste to find a creative space plan or efficient production flow for the facility.
Location, location, location …
Refrigeration and cooling systems also are highly prone to temperature fluctuations. In northern climates, it is particularly important to design facilities with a realistic view of temperature extremes. When building a facility in cities such as Chicago or Minneapolis, for example, it is important to plan around seasonal weather changes.
Another consideration similar to accommodating a tenant's refrigeration needs are potential requirements such as allergen rooms and autoclaves. Again, it is crucial for tenants to look at future needs in these areas, although an occupier may use third-party vendors for specialized food production such as peanuts or off-site facilities for sanitation needs, it may be cost beneficial to move those operations in house in the future. In order to accommodate this shift it will be imperative to incorporate necessary infrastructure from the onset of construction.
When designing a new facility, long-range planning is essential. By identifying growth trends and corporate goals for significant changes, such as acquisitions or mergers, company leaders can make informed decisions about the facility location, size, layout and expandability. This will help ensure that the facility will meet their needs well into the future.