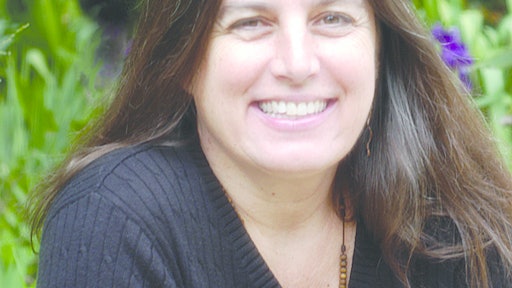 Our annual Warehouse Manager's Guide, featured in this month's issue, highlights some of the most innovative solutions in technology, equipment, safety and productivity. It goes without saying that today's warehouse managers have a lot on their plate and they're always on the lookout for the best tools to get the job done.
But, tools are only half of the equation. The other half is taking the initiative to actually do something. "Yeah, no kidding," is undoubtedly what you're thinking right now. Yet, the understandable urge to put something off until later plagues many professionals, no matter how long they've been at their jobs. As managers, parents, coaches and friends, we cheer on and strategize with others to light the fire and "Just Do It" (thanks, Nike), but stall when it's our turn.
Legitimate excuses aside; the time is now. The rewards for sitting down with pencil and paper, in a quiet place with no distractions, can be bountiful. Call it the Zen of Warehouse Management. Getting back to basics. Focusing on Fundamentals. Give it a try and see what happens. 'Good things' is what I'm guessing.
In addition to our cover story, our editorial this month includes a look at some of the hottest packaging designs on the market—and there are plenty. Chromatic Technologies, Inc. (CTI) is applying their patent-pending 'reveal ink' on milk cartons and other food packaging to let consumers know when the contents are getting too warm and need to be refrigerated. The technology is also used to apply a 'hidden message' on a beverage can, for instance, that becomes apparent for the consumer to read during and after consumption. This opens up new possibilities for social media interaction and sweepstakes. "A snap tag can be revealed after consumption and then enables a consumer to use a smartphone to find the nearest party, trivia or product information," explains CTI.
Food packaging is also about safety and sustainability. Research shows that consumers are willing to pay a little more these days for the sake of sustainability, and they're definitely recycling more too. Tetra Pak is introducing new package designs to woe food manufacturers and consumers from cans to cartons. The benefits range from lighter weight and more efficient transportation and logistics, higher recycling rates, and freshening up a product's appeal to consumers while standing out from competing brands.
Our 3PL and Refrigerated Logistics feature this month examines the growth in organic and luxury foods and the resulting impact on transportation and logistics. More facilities are interested in earning the Organic Distributor certification to play in this space because they recognize its potential. The taste for luxury foods, meanwhile, is growing both in the U.S. and in emerging economies throughout Asia and Latin America.
Enjoy the read.