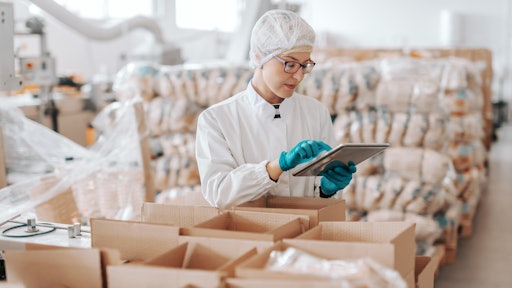 Flock Freight
The Coronavirus (COVID-19) has taken a toll on North America's freight industry and has left countless layoffs, bankruptcies and permanent business closures in its wake. With so much at stake, companies are reassessing their supply chains and optimizing for today's ever-changing landscape.
Which businesses are faring the best right now?
● Shippers. The ones using actionable data to team up with carriers.
● Carriers. The ones with visibility into their shipping methods (via technology like a transportation management system) and service offerings for essential freight.
● Freight brokers. The ones applying technology that provides real-time data insights, in addition to helping carriers boost productivity and book profitable loads at scale.
Technology is the common factor in every case; it's been a differentiator during the pandemic, helping companies that are making data-driven decisions outperform those that aren't.
A similar pattern has emerged with shipping modes, specifically less-than truckload (LTL). Before coronavirus, the hub-and-spoke model had a strong foothold in the well-established trucking industry. Now, the hub-and-spoke model is losing its footing, cracking under the pressure of the pandemic and ceding ground to new, technology-powered shipping solutions.
One such solution is shared truckload (STL), which eliminates the pitfalls of the hub-and-spoke model and facilitates streamlined transportation via freight pooling. Pooling enables shippers to deliver damage-free loads on time and supplies carriers with loads that they wouldn't otherwise have access to. Booking STL also saves shippers 15-20% and maximizes carrier revenues. These benefits are invaluable, especially in today's present situation. But, while shared truckload is the smartest way to ship, it certainly doesn't come without the headaches of the hub-and-spoke model.
The outdated hub-and-spoke model majorly shortchanges shippers, carriers and the planet. The process weaves shipments through a complicated web of terminals and hubs before delivering them to their final destinations, a lazy approach that emits 342 million tons of carbon dioxide from America alone every year. Since shipments transfer trucks along the way, multiple drivers handle the freight, which increases the potential for damage. Other problems with transloading shipments are losses and delays. The hub-and-spoke model is notorious for misplacing loads and going slow. Shippers can't count on their freight to arrive intact or on time (or at all).
Plus, the hub-and-spoke model has performed poorly during the pandemic. With so many touchpoints, the hub-and-spoke model has been a petri dish for COVID-19 spread, handicapped the delivery of critical loads, and drained the precious resources of carriers and shippers alike. It's time to flip the system on its head with STL shipping.
Proprietary technology makes shared truckload's no-nonsense approach possible. How? A pooling algorithm identifies LTL shipments that are traveling along the same route and puts them on one truck, transporting them directly from their respective pickup locations to their respective destinations — with no hubs or terminals in between.
Pooling empowers shippers that can't fill a whole truck to share the space and cost of moving their respective loads, and even gives shippers control over the pickup and delivery dates. Because the truck moves on a direct course, shipments deliver on time. Plus, there's almost no risk of loss or damage. (Shipments never leave the truck and are only handled upon pickup and delivery.) By keeping trucks full of freight from more than one shipper, shared truckload offers full truckload service at a better rate.
Carriers benefit from shared truckload shipping, too. Moving pooled shipments pays more than standard one-pick, one-drop truckload freight. And by topping off trailers, it provides carriers with a way to maximize their revenue potential. What carrier doesn't want to raise profits, especially when rates are at rock bottom?
The other winner is the environment. By eliminating wasted fuel and wasted trips, shared truckload:
● Removes the need for carbon-intensive LTL hubs.
● Saves energy that doesn't need to be used for forklifts or other equipment that unloads and reloads LTL freight at terminals.
● Erases the environmental risks of remanufacturing and shipping goods that had previously been damaged in the hub-and-spoke system.
If the entire LTL industry in the United States pooled its freight, then it would reduce its carbon emissions by 40%, or 136.8 million tons of carbon dioxide.
Without a doubt, shared truckload beats every other shipping mode. It replaces the unreliable hub-and-spoke system with a smooth, dependable and logical experience from beginning to end. As players in the freight industry contend with business disruptions and volatile markets, they can look to STL as a tool for continuity. With the backing of advanced pooling technology, the trucking industry can continue on its path toward a bright future.