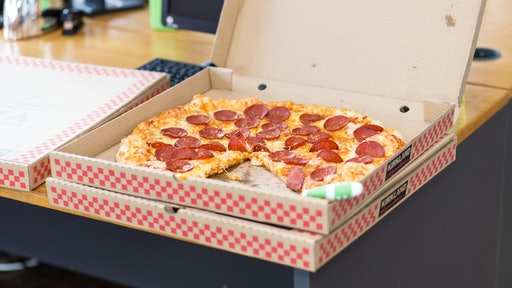 Pexels
In the beginning of 2020, when COVID-19 began to sweep the world and disrupt almost all industries and countries, delivery services became essential to maintaining the health and safety of everyone. Delivery Hero, a food service provider focused on providing a touchless delivery system, has been an essential service during this time. With SAP, Delivery Hero has been able to continue running efficiently and safely despite the disruption, issuing no-contact drop offs, keeping employee and consumer safety top of mind.
While Delivery Hero's response to the pandemic was swift and life-changing for many people, the company has been prepared to jump into action far longer than Coronavirus has been around. With SAP as a trusted technology partner, Delivery Hero has evolved into a company poised to respond quickly and efficiently to any mission-critical situation that might come their way, including a pandemic.
Growing pains
Delivery Hero works with almost 8,000 food providers ranging from food courts to upscale restaurants and aims to provide "hyper-express delivery" within 25 minutes. More seamless technology integration across business processes was necessary for the company to accommodate its rapid growth.
Located in Berlin, Germany, Delivery Hero started as a food delivery startup in 2011. Fast forward nine years, and the company now owns subsidiaries operating in 44 countries that offer everything on-demand from kitty-litter to pizza. Each quarter, 2 billion euros of merchandise pass through its systems, and the company reported year-over-year growth of 117% in the 2019 third quarter. With quick expansion like this, road bumps are inevitably thrown into the mix. To keep up with the 23 orders its customers place every second, Delivery Hero turned to SAP to help manage its growth after expanding quickly through acquisitions. The main challenge? Learning how to balance localized and global service.
Delivery Hero uses SAP Business Rules Service to give the configuration of approval steps, assignment of users/groups to specific steps and adapt threshold values back into the hand of responsible functional teams. Delivery Hero was able to approve an average of 30 more business cases every month and reduce the approval time from 20-plus days to 2 days with the help of SAP. Now, what customers perceive as a simple and convenient process relies on having highly automated and connected business processes running in the background.
Food delivery wars and staying competitive
Digital food delivery services are projected to create a $467 billion industry by 2025. In order to stay competitive in a demanding industry, Delivery Hero turned to SAP to keep processes running efficiently and accurately. For its enterprise resource planning (ERP) backbone, Delivery Hero chose SAP S/4HANA because of its support for an infinitely flexible and continuously extensible digital core. Additionally, SAP Ariba and SAP Concur solutions integrate smoothly into the digital core to facilitate the onboarding of drivers and suppliers. Delivery Hero also put together an analytics system using the SAP Analytics Cloud solution, the SAP BW4/HANA solution and SAP Digital Boardroom to provide all stakeholders with the information they need to make the right decisions at the right time. This ultimately led to a 60% increase in year-over-year revenues.
While the future is uncertain, Delivery Hero is ready to take on the challenge of a changing landscape in order to keep consumers and delivery personnel safe and happy. Ultimately, Delivery Hero aims to automate its entire order-to-cash process so that customer orders require no manual intervention for fulfillment, billing or account management. Full-on automation will eventually extend to the purchase-to-pay process in procurement as well. Taking it one step further, Delivery Hero also launched a Financial Support Program worth 3 million euros to support the company's international community of riders in 43 countries. While many companies are simply focused on meeting their bottom lines, Delivery Hero aligns with SAP's core values to do their part and keep their entire community safe through technology and their Financial Support Program.
Prioritizing the customer experience
As a food delivery company working direct to consumer, it's critical that Delivery Hero has the systems in place to go above and beyond customer expectations and deliver as seamless of an experience as possible. The company installed Qualtrics, acquired by SAP in January 2019, to help get a better sense of how customers feel about their experiences with Delivery Hero. With each delivery, customers are asked to fill out a Qualtrics survey. This helps Delivery Hero identify what is working and what may need improvement. Delivery Hero also uses data derived from Qualtrics to better price services, understand what drives customers and anticipate what they may want next. After its first year using Qualtrics, Delivery Hero reported that customer service satisfaction has increased by up to 30%.
With a strong CX plan in place, the workflow framework in Delivery Hero's finance IT group will serve as a starting point for all workflows across applications and lines of business. Also in the roadmap are plans for folding in other intelligent technologies for machine learning, the Internet of Things, blockchain processing, design thinking and 3D printing.
According to Emmanuel Thomassin, CFO of Delivery Hero, "With our new system using SAP software in the core and in the cloud, we are well on our way toward becoming the world's leading food delivery service."
In these uncertain times, companies like Delivery Hero are paving the way for broader technology integration in order to keep businesses running safely.
Companies in this article